Top 10 Best CBD Products For Runners 2020
Running is an incredible activity enjoyed by all types of people all around the world. Whether you are a part time casual 5k racer or a full on Ultra runner, your body can start to break down if you train with regularly or with intensity and that's where CBD come into the picture.
Check out our top ten CBD products for Runners before and let us know your feedback.
CBDmd Recover Hemp Cream
This is a product that has exploded in popularity this year. If you are talking about serious relief from pain and inflammation in a cream, this is it. As runners, we all know the feeling of pain from injuries that we need to ignore to get our miles in. Cut toes and pain in the joints, CBD is a solution that can really help.
CBDmd is a public company based in the USA who use hemp grown in Kentucky after testing crops all around the world and deciding that was the best. CBDmd is a public company that provide THC free products for your enjoyment, but the recover cream is immensely popular, reasonably priced and exceptionally effective
Nuleaf Naturals CBD Oil Tincture
The most popular way to ingest CBD is in oil form and Nuleaf Naturals produce the best oil on the market, hands down. This natural tasting oil is full spectrum meaning it comes with all the cannabinoids, terpenes and flavonoids of the cannabis plant include trace amounts of THC.
Nuleaf Naturals are a Colorado based company and that's where the hemp is grown. Third part lab testing comes as standard and what I really love about Nuleaf is that they only focus on oils giving it their 100% focus and ensuring a quality product.
I wasn't sure about natural tasting cbd oils at the start as it has an earthy and natural taste but the taste grew on me and now I love to start my day with a full spectrum oil.
CBD oil is going to be effective for runners for a huge array of issues from joint pain, sleep, anxiety, recovery, relaxation or even to focus and enjoy the run more. Whatever way you put it, Nuleaf are one of the best around.
Joy Organics THC Free CBD Oil Tinctures
When it comes to THC free CBD oil, Joy Organics are a name at the top of every bodies list. They use an advanced C02 extraction technique that ensures maximum bioavailability, meaning the most possible CBD is actually absorbed by the blood and it's a company that has gotten rave reviews in its first few years of operation.
Joy Organics is a family owned, USA based company that offer complete transparency and quality products. The THC free oil that we recommend is Broad Spectrum and it comes in a variety of flavors and strengths. Remember the recommended starting does is 1mg per pound of body weight!
CBDfx Topical Bundle
CBDfx is another top brand that produce a huge range of excellent full spectrum products including this super effective CBD Topical bundle.
The bundle comes with a balm for those little injuries on the feet and for acute pressure points in the joints or from tendonitis or inflammation.
It also comes with a CBD cream which can be applied liberally to your legs in general if they are sore and any other body parts that need to be healed.
CBDfx are well know for their bundles and you can put this one right at the top. If you're an athlete that is subject to pain and inflammation from their sport, this is a perfect product for recovery and pain relief. Check out CBDfx today.
CBDistillery Full Spectrum Capsules
CBDistillery are a company that set up to provide the highest levels of quality while offering great pricing and value to their customers. The result is a range of products that will have you feeling fresh, focused and ready to run.
These full spectrum capsules come with the full entourage effect, which all the cannabinoids work together for maximum healing.
Capsules are a great way to get your does of CBD, you can carry them with you during the day and take them to get a convenient dose whenever suits, whether that be before your run, during it or afterwards.
CBDistillery, true to their mission also offer great pricing and you can get 1800mg of CBD for $120 or 750mg for 50 bucks.
CBDmd Rejuvenation Bundles
We are big fans of CBDmd and we are even bigger fans of this epic THC free, recovery bundle.
You get the CBD Freeze cream which is aimed at rest and recovery after a difficult run.
You also get the CBD Gummies for relaxing on the couch when you are too sore to move and you get the 300mg CBD oil for getting a good nights sleep, recovery or even to kick off your day.
If you have been sitting on the fence about trying CBD, this may be the perfect product for you to try CBD is a couple of different forms and this bundle comes in at only $75 making it much better value than nearly every other competitor.
 7. Joy Organics CBD Softgels
Joy Organics differentiate themselves by offering Broad Spectrum THC free softgels which comes in pure hemp form and also mixed with other key ingredients depending on your preference.
The pure Hemp Oils are going to be an all rounder, suitable for relaxation, getting some sleep and for pain and inflammation and they also come in two other formats.
CBD Softgels with Curcumin
Curcumin is a well known agent, used to manage pain and inflammation. If you are someone that feels a lot of pain after a run or needs a lot of recovery, this is the perfect aid to get you feeling 100% again in no time.
CBD Softgels with Melatonin
These are also quality CBD softgels but they come with Melatonin to help you sleep. We have all been there after a tough workout with our minds still running as we try to get some sleep and this not only makes us tired in work the next day but it upsets our recovery.
Taking the melatonin and CBD softgels can aid in recovery and ensure you get a great night sleep.
8. CBDmd Relaxation Bundle
This bundle comes in at less than 50 bucks but it really packs a bunch. Get a CBD bath bomb for recovery and a Night CBD oil that is designed to help you sleep after a tough session.
CBDmd Night Oil comes with a wide range of effective claiming ingredients like Melatonin, Chamomile and Valerian Root. If you are someone that struggles to sleep at night then this is surely worth a try for $50.
You might have noticed that we are big CBDmd fans and its true. They offer premium, lab tested products for a really good price and the reaction from the market has been extremely popular so far.
9. CBDfx Snooze Set Bundle
It's another bundle at number 8 and another of our favourite companies featuring again.
This time we have CBDfx's take on the sleep bundle. The set is packed with full spectrum value and it comes in at $82 and we recommend coupling it with a quality CBD oil like Nuleaf Naturals.
It is worth remembering that CBDfx offers potent full spectrum products that are very effective. CBD has such a good name because it works.
The CBfx snooze set contains an overnight balm which is perfect for the aches and pains that are sure to follow a running career of any level.
You also get full spectrum CBD gummies with Melatonin designed to calm the mind, reduce stress and anxiety and induce deep sleep allowing you optimal recovery time.'
10. CBDmd CBD Oil Tincture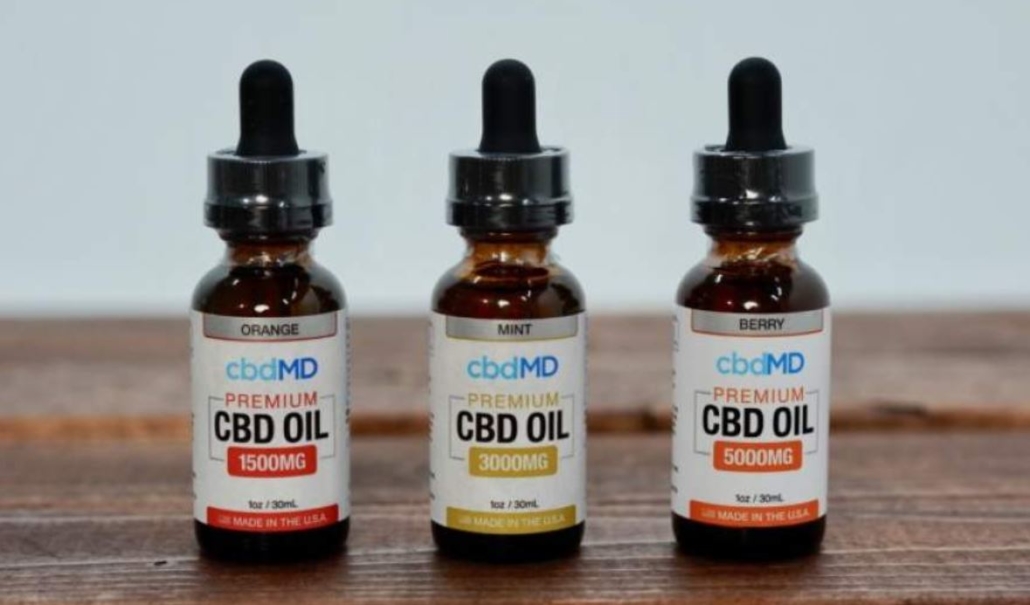 The CBDmd Tincture is not to be messed with. Coming with a quality range of flavours and strengths this offers you good variation and effective relief. The product is broad spectrum meaning there is no THC in it but it contains the rest of the cannabinoids, terpenes and flavonoids.
The CBDmd tincture comes with an MCT carrier oil which comes from Coconut oil. This is widely known as the most effective carrier oil offering plenty of benefits of it's own.
You can get a huge range of strengths from 300mg to 7,500mg and everything in between. The recommended daily dose in 1 mg per pound of body weight so the bigger you are or the more severe your pain or injury, the higher strength you should consider.
The flavours that CBDmd offer include: Natural (My Favourite), Berry, Orange and Mint.
You could get a couple of different flavours and strengths and use different strength oils throughout the day. I would take the a strong oil first thing in the morning and in the evening after a run and use a lower strength oil throughout the day to micro-dose for maximum effects.
***BONUS PRODUCT***
11. CBDfx CBD Oil Tincture Bundle
When we are talking about CBD, full spectrum is going to give you the maximum benefits and CBDfx do not disappoint with this CBD Tincture bundle.
The bundle allows you to mix and match the to get the exact doses and strengths that you want.
The bundle comes with three strengths: 500mg, 1,000mg and 1,500mg and you can mix different strengths in their bundles.
The bundle includes the natural flavoured oils which contain only 2 ingredients, MCT oil and Full Spectrum Kentucky grown hemp with less than .3% THC and full lab testing is available.
This is the perfect way to take CBD oil with stronger oil in the morning and evening and microdosing on the lower strength throughout the day.
Natural CBD oil has a natural earthy taste that will grow on you over time.
Aidan Lehane is an entrepreneur who has a lifelong passion for CBD, Hemp and allowing people to find an effective natural remedy to many of their pains and illnesses.
Aidan has been a constant advocate for cbd and hemp legalization for over 2 decades and is often found researching & creating blogs and videos about CBD, on the Great Hemp Youtube channel while testing and reviewing countless products for quality and effectiveness.