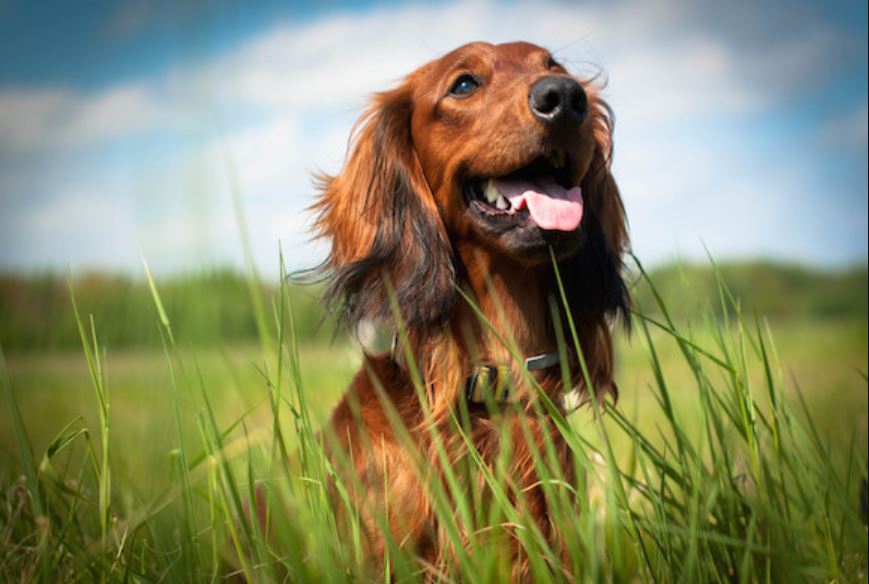 The use of Cannabidiol (CBD) products for medicinal purposes has boomed over the past few years, and as research has continued to grow, the market has expanded into CBD-based products for animals too, especially dogs. Little treats for dogs that contain CBD are showing anti-inflammatory and stress relieving properties amongst man's best friend.
In keeping with this trend, we've put together a list of the best CBD chews for dogs. We've made sure to include a range of different products, some of which are designed to better the health of your dog's joints and hips, and others blended to help calm dogs during the more stressful and anxious times of their lives.
Remember to always check the ingredients of every product and make sure it's in keeping with your dog's dietary requirements!
First up we've gone for the hemp hip and joint dog chews from wild paw. Each of the 90 treats in every container is blended with Glucosamine Chondroitin and MSM which helps to naturally aid and support the health of your dog's joints. The addition of Organic Turmeric works as an anti-inflammatory, making these a well-balanced and resourceful supplement for every breed of dog.
The Hemp Oil and Hemp Seeds are a rich source of Fatty Acids, Proteins and Antioxidants that help soothe the often uncomfortable symptoms of arthritis, inflammation and anxiety. Every one of these chews from Wild Paw is manufactured using their no-heat/cold process, ensuring the highest levels of nutrition are preserved. They come in a natural duck flavour and contain absolutely no artificial flavourings, preservatives or colourings.
Pros:
Prepared using unique no-heat manufacturing process.
Premium Organic ingredients: Organic Hemp Oil, Organic Hemp Protein, Organic Turmeric.
Made in FDA inspected facility in keeping with GMP standards.
The WonderPet hemp hip & joint chews have an extra strength formula to help increase mobility in your dog's joints, elbows and hips, as well as providing relief from the painful symptoms of arthritis. The Hemp Seed Oil and Hemp Seed Powder are both organic and other ingredients such as Glucosamine HCL and MSL are only ever tested and blended in an FDA approved facility.
We particularly appreciate the fact that WonderPet have made these chews free from gluten, grain, sugar and dairy. It means they cater to a great number of doggy diets, so you should have no problem treating your canine friend whatever their nutritional requirements.
Pros:
Free from gluten, dairy and sugar. Caters for a large range of dietary requirements.
Prepared with a no-heat cooking process.
Only produced in FDA approved facility.
3. Pets Primal Hemp Hip & Joint Supplement Chews for Dogs
The Pets Primal hemp chews are another great example of a nutritious, organic formula which helps support the hip and joint health of dogs, as well as providing pain relief for those that might be suffering with discomfort from inflammation.
The Organic Hemp Oil makes up just part of the 'primal mobility formula' of Pets Primal, as nutrients, fatty acids and proteins are also blended into every chew. It's what makes these treats the complete dietary supplement as they help with immune system support and the continued upkeep of your dog's skin and coat health. They're only produced in FDA approved facilities and come in a naturally sourced chicken and duck flavour.
Pros:
Made free from sugar, dairy and corn.
Contains Chondroitin Sulfate. Promotes proper cartilage and joint structure.
Only produced in FDA approved facility.
These Organic Hemp treats from Furrolandia are designed to calm your dog during the most stressful and anxious of times. Every dog owner knows how uncomfortable their pets can become during firework displays, when there's thunder or even during long car journeys. And that's why Furrolandia have created a chewy treat to help fight against all that stress.
We like how natural the ingredients are in these chews. Hemp Oil and Powder are there as standard, but the likes of Valerian, Chamomile and Passion Flower extract aren't commonly found in anxiety-relieving formulas. They're just a small selection of the 47 organic minerals that make up each treat. Each treat is finished with a natural bacon flavour and they have a really soft texture—making them easy to chew for dogs of all sizes.
Pros:
 Made up of 47 organic minerals, inc. Chamomile and Valerian extract.
Soft texture means they're edible for dogs of all sizes.
Good value for money. Approximately 170 chews per bottle.
The calming healthy chews from 100 Paws are made from a completely natural formula that consists of nine key ingredients including: Organic Hemp Seed Oil, Hemp Protein Powder, Turmeric and Ginger Root. The treats are designed to reduce stress, calm nervousness and help with light-sensitivity.
What makes 100 Paws Hemp Oil so effective is that it contains Omega-3, Omega-6 AND Omega-9. It means every chew is an extremely well balanced source of all the most important fatty acids that your dog needs.
Pros:
Contains Omega-3, Omega-6 and Omega-9 fatty acids.
Non-drowsy formula.
Free from Gluten, Soy, Grain and Corn.
These dental sticks from Zesty Paws are the perfect way to keep your dog's dental and digestive health at peak performance. Each stick is enhanced with Hemp Protein and the Probiotic GanedenBC30, along with a mixture of other ingredients that aid digestion as well as cleaning the teeth and freshening the breath.
It's the multi-functionality of these dental sticks that we love. Natural ingredients such as Purple Sweet Potato, Ginger Root and Bone Broth really help your dog when they might be suffering from stomach problems. The next time they come down with an upset stomach or are struggling with constipation or diarrhoea problems these dental sticks will be sure to come in super handy.
Pros:
Multi-functional. Cleans teeth/breath and helps with digestion problems.
Contains probiotic GanedenBC30 to promote healthy gut flora.
High in protein. Each stick contains 800 mg of Hemp Protein.
7. PET CARE Sciences Hemp Hip & Joint Dog Treats
The Hemp hip and joint chews from Pet Care Sciences are a potent combination of Glucosamine HCL, MSM and Chondroitin, that keep your dog's tendons healthy, cartilage strong and ligaments lubricated, so they can live an active life for longer.
The formula also contains a healthy dose of Vitamin E which helps to support doggies' connective tissues by increasing elasticity of the muscles and skin. And the inclusion of Turmeric is a great way to help fight against blood clots and irritable bowel disease. Each container has approximately 120 chews and they're flavoured (naturally, we should add) with chicken and duck.
Pros:
Glucosamine HCL, MSM and Chondroitin help with health of tendons, cartilage and synovial fluid.
Yucca Schidigera extract helps alleviate pain and inflammation caused by arthritis.
Vitamin C and Vitamin E help help support immune system and connective tissues.
8. True Hemp Pet 40 Count Hemp Chews Hip + Joint Support for Dogs
These True Hemp hip and joint chews are a unique blend of Hemp and other active ingredients that naturally support the health of your dog's joints and aid the body's natural response to inflammation.
Each chew is packed with Omega-3 and Omega-6 (blended in the optimal 3:1 ratio) and we particularly like the eclectic mix of ingredients that go into each of these chews.The Omega-3 fatty acids come from Hemp Seed, Alaskan Wild Salmon and Green Lipped Mussels.
Pros:
One of the few plants containing GLA (gamma linolenic acid).
Omega-3 and Omega-6 blended in optimal 3:1 ratio.
All raw materials are free from genetically modified organisms.
9. Mighty Petz – MAX Calming Treats for Dogs with Hemp Oil
The Max Hemp calming treats from Might Petz are the final chews on our list designed specifically to help calm your dog during times of stress and anxiety. The primary ingredients include Hemp Oil, Hemp Seed Powder and Melatonin but there are seven other natural calming ingredients packed into every treat including Chamomile and Passion Flower.
As a dog owner you know the occasions that your four-legged friend is prone to potentially stressful or anxious situations, so make sure you're properly prepared to help by having these calming treats at the ready.
Pros:
Value for money. Long lasting.
Natural flavouring such as Chamomile, Passion Flower and Valerian Root.
Only manufactured in FDA approved facilities
10. CeeBeeDoo Dog Treats with Hemp Oil for Pain Relief
Our final pick are the hemp dog treats from CeeBeeDoo, another chew designed to help your dog with pain relief. The Hemp Oil that goes into these chews is rich with all the most important fatty acids, meaning they'll help to keep your dog's heart remain healthy, keep their cholesterol low and help fight against the aches and pains of arthritis.
We like how CeeBeeDoo offer their products in two unique flavours: 'milk bone' and 'steak bites'. The milk bone chews are a 3-in-1 formula consisting of beef, chicken and bacon, whereas the steak bites variety are made with real beef and essential omega oils. Each treat only contains 27 kcal so you'll never have to worry about these low-calorie treats making your dog a little podgy around the edges
Pros:
Unique choice of flavours.
Each treat is low in calories: 27 kcal/treat.
THC-free formula. So your dog will never feel sluggish or paranoid.
Conclusion
So there you have it, our list of the best CBD chews for dogs. We recommend you think about your dog and which of our choices they might be longing for.
Dogs that are slowing down in their old age might be suffering from arthritis in the joints and hips, and so any of our picks designed to help reduce inflammation will help roll back the years and allow them to go on those longer, more fulfilling walks once again.
If your dog is prone to overreacting during stressful situations then any of our calming chews will provide comfort for them (and you!) on the loudest and most uncomfortable of occasions.
Don't forget we've included links to the cheapest and quickest way of buying each of our products above, because we believe in treating every dog as though it's our own.
https://greathemp.net/wp-content/uploads/2019/09/CBD-For-Dogs-With-Arthritis.jpg
752
1145
Aidan Lehane
https://greathemp.net/wp-content/uploads/2019/07/Great-Hemp-Logo.jpg
Aidan Lehane
2019-09-21 06:30:30
2019-10-03 18:28:30
CBD For Dogs With Arthritis - Uses, Benefits & Dosage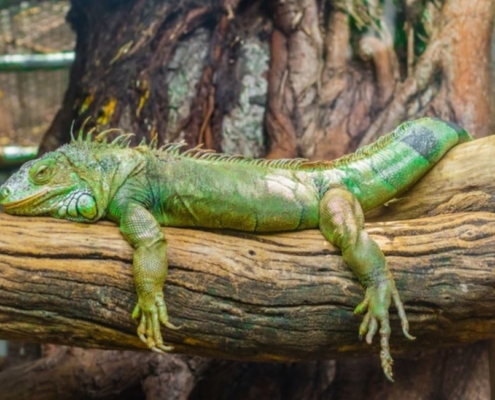 https://greathemp.net/wp-content/uploads/2019/09/CBD-For-Reptiles.jpg
651
996
Aidan Lehane
https://greathemp.net/wp-content/uploads/2019/07/Great-Hemp-Logo.jpg
Aidan Lehane
2019-09-20 19:30:22
2019-10-03 18:28:48
CBD For Reptiles – Dosage, Benefits And Side Effects