CBD For Social Anxiety – Does CBD Really Help With Social Awkwardness?
Although mundane tasks like picking up groceries don't seem particularly hard, people that have social anxiety disorder, or SAD, find these extremely challenging. Estimates by the Anxiety and Depression Association of America suggest that close to 15 million people suffer from this form of anxiety in the US alone, making it the second most common disorder of its kind.
Below, I'll define social anxiety disorder, explore the idea of using CBD for this disorder, and highlight my top picks to the best cannabidiol supplements for SAD.
SAD can be triggered by any of the following social situations:
Meeting new people.
Public speaking.
Making phone calls.
Being asked to speak at meetings.
Being watched while doing something.
And many more.
What is Social Anxiety Disorder?
Social anxiety disorder is characterized by a fear of being judged for behaving in an embarrassing or awkward way. People who suffer from this condition tend to avoid crowded places and social situations and when this is not a possibility, these folks may experience severe signs of anxiety, including:
Restlessness and irritability

Stuttering

Constantly feeling tired

Problems concentrating

Elevated heart rate and sweating

Tense muscles

Excessive worrying

Sadness and a feeling of despair
Anxiety attacks have triggers, which are any type of stimuli that induce feelings of anxiety. These can be sounds, smells, visual elements, and even people, which means that they are not always easy to identify.
Identifying SAD Triggers
In some cases, it's easy to know what triggers set you off. In others, you may not even be aware of the elements causing your anxiety, so you may think it occurs randomly. 
Learning how to spot triggering elements is not easy, so your best bet is to work with a mental healthcare specialist to determine what causes it in your particular case.
Does Social Anxiety Disorder Have a Cure?
The National Institute of Health or NIH suggests three treatment alternatives for SAD, but these are not recognized as definite cures. Like other mental health issues, anxiety disorders may resurface after decades, so you should always be aware of any signs even if it's years down the line.
Social anxiety can be managed through:
Cognitive-behavioral therapy

Support groups

Prescription medication
While all of them are effective to some extent, prescription drugs usually bring severe side effects, especially when taken for long periods or combined with other pharmaceuticals. 
According to research by the Anxiety and Depression Association of America, there's a direct correlation between physical activity levels and mental well-being. This is also backed by testimonial evidence, with many people incorporating exercise as part of their therapy. 
How CBD Can Help Folks Who Have Social Anxiety
According to the NIH, around 12% of all adults in the US experience social anxiety at some point in their lives. Today, many of these folks are choosing CBD because it allows them to control the symptoms of SAD without causing a psychoactive effect.
Esther Blessing from the New York University School of Medicine conducted a study in 2016, where she concluded that CBD had the therapeutic potential to treat anxiety due to numerous conditions, including SAD. The study found conclusive evidence that cannabidiol reduces induced fear and anxiety, and it also mentions the fact that long-term trials are already on the way.
Combining Cognitive-Behavioral Therapy and CBD
Cognitive-behavioral therapy, known as CBT, is a form of psychotherapy that has shown some success when treating anxiety. This Youtube video does a great job explaining the basics of how it works. 
According to a research paper published in an NIH page, CBT is better than a placebo, but more effective alternatives are still needed to treat social anxiety and conditions like PTSD.
This is where CBD may come in handy. This compound interacts with your body's endocannabinoid system, which many believe is responsible for controlling fear response and other functions that influence anxiety. 
Taking CBD and doing CBT sessions at the same time may generate a holistic effect and potentially produce better results.
Comparing CBD and Serotonin Reuptake Inhibitors (SSRIs)
Serotonin Reuptake Inhibitors, known simply as  SSRIs, are a type of antidepressant that's commonly prescribed for SAD. Unfortunately, these drugs can also create dependency and cause withdrawal symptoms unless the dose is adjusted. Other side effects include:
Headaches

Muscle and joint pain

Increased risk of internal bleeding

Reduces the blood's ability to clot

Lowers libido
In contrast, CBD has an established safety profile that was corroborated by a research team at the University of Sao Paulo in Brazil back in 2014. That said, there are some side effects, which include:
Dry mouth

Diarrhea

Drowsiness and temporary nausea

Changes in appetite
It's also worth noting that in rare cases, CBD may alter the body's ability to metabolize certain drugs.
Best CBD Products for Social Anxiety Disorder
There are dozens of cannabidiol brands to choose from, but not all of them have the same quality standards. In my personal opinion, the CBD brands that stand out for the quality and purity are:
CBD Pure
CBD Pure is a relatively small company that offers a basic line of unflavored oils. That said, it focuses on producing a superb product and the process begins by using the best hemp plants. You'll also notice that each bottle contains a detailed section with the ingredients, so you'll know exactly what you're putting in your body.
CBDfx
If you're looking for a proven brand that offers a wide range of flavors and products, CBDfx should be close to the top of your list. The company offers a variety of tinctures, candies, and of course, flavored CBD oils that will please even the pickiest buyers. That said, the price on these may be higher than others, but it's well worth the difference.
NuLeaf Naturals
The folks at NuLeaf Naturals have done an awesome job at producing high-quality CBD oil in a sustainable, responsible way. They pride themselves on using organic, non-GMO hemp that's grown in Colorado. And, they also offer a money-back guarantee for all their products, including their pet line.
Using CBD to Help Overcome Social Anxiety and Claim Back Your Day
Despite the fact that the causes and biochemical process behind SAD are still being studied, a lot of people have turned to CBD to help control this condition. 
Like with other mental health issues, this disorder affects each person differently. Exploring all of your options is essential to finding a sustainable course of treatment that allows you to take back control and interact with the people around you comfortably.
CBD poses a great option that offers effective relief with minimal side effects, especially if you choose to combine it with CBT. You can even join a sports team to help eliminate the fear of social situations, so make sure you speak to your healthcare specialist about exploring all the options you have available!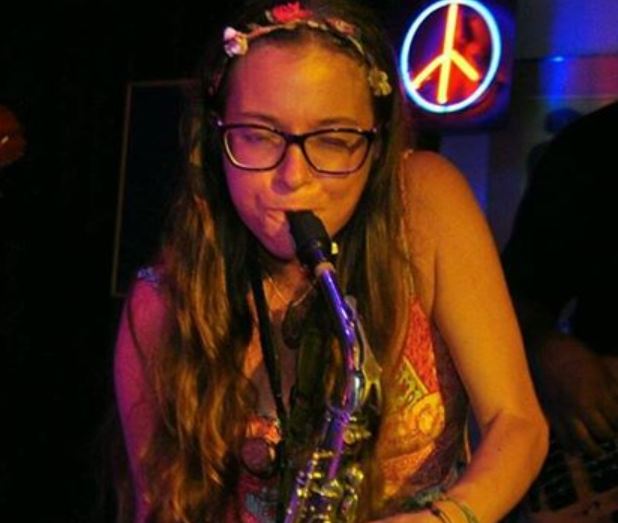 Karen Asprey is a CBD writer and enthusiast who  has made it her one woman mission to break down the taboo of cannabis, and make it more accessible to those who can benefit from it.