CBD Pure Products Review
The Bottom Line
CBD Pure is like a little gem which is nestled nicely in the undergrowth of the CBD world. They are a company who take their responsibilities seriously and endeavour to give their customers transparent information with an effective product, and we think that they do that pretty well. CBD Pure products are ideal for people who are trying CBD for the first time, people who have already decided that CBD is helpful to them, and long term, seasoned CBD fans like us. And this is why we're here. One of our favourite CBD brands is CBD Pure. We like their quality; we like the company and we can trust them. In fact, CBDPure ticks all the boxes we are looking for in a high quality CBD Oil

Have Your Heard About CBD?
Have you heard about the benefits that CBD can have for your health? Are you thinking about trying CBD but don't know where to start in finding the right product for you? Well, look no further. We all have to start somewhere, and this is a great place to start.
Although some cultures around the world have been using cannabis and its compounds for thousands of years, legally getting CBD products is still a relatively new thing in the western world.
And as with any new industry, it sometimes takes a while to find our way. Although the CBD business tries to regulate itself, it is still difficult to know what products are the best, most effective and most trustworthy.
Why we love CBD Pure
The main reason why we love CBD Pure is because they believe in giving their customers the best quality product that they can, whilst keeping you as informed as possible.
CBD Pure uses the best quality hemp
If you're going to take something as naturally good as CBD, you don't want it to be spoiled by the inclusion of nasty chemicals, pesticides or solvents. One of the things that we love about CBD Pure is that they use natural, clean, industrial hemp, which has been certified as organic, meaning that you really do only get natural, honest goodness from the earth.
CBD Pure has got the organic stamp, as well as certifying that they are non-GMO and free from additives and contaminants. Their hemp is grown in Colorado under strict regulations to ensure that the product is of the highest quality.
The CBD oil which is produced by CBD Pure is made by mixing the most natural and chemical free CBD with organic hemp oil which has also been naturally derived.
Quality Testing
When it comes to ensuring the quality of your CBD oil, the best way to make sure that you are getting what you expect is by checking that the product has been lab tested by an independent lab.
Every trustworthy CBD producer should give their customers (or potential customers) access to third-party lab results, which can give you a breakdown of exactly what is in the oil.
CBD Pure is well aware of the importance of knowing exactly what is in the oil, and that's why they actually lab test their products three times before it hits the shelves. And we love that responsibility that they have taken.
CBD Pure products are tested by themselves when they harvest the hemp, when the CBD oil has been produced, and then it is finally sent off for third part lab testing before it goes out to the general public.
You can visit their website with the exact lot number of your oil, where you can look up the test results for your specific batch. As all of the ingredients are natural, there can be some variance between batches, and this is why it is important to CBD Pure to give individual batch results.
The lab test results will give you a complete breakdown of what is included in your bottle of CBD oil, including:
A breakdown of all of the cannabinoids present, including amounts of CBD and THC
The presence of microbials (this can be given as a pass/fail)
The presence of any pesticides (this can be given as pass/fail)
The presence of any residual solvents (this can be given as pass/fail)
The presence of any heavy metals (this can be given as pass/fail)
The lab test results that are available on the website can go back up to 2 years.
Full Spectrum CBD Oil
CBD Pure products are all made from full-spectrum CBD oil. This means that they have used the highest quality industrial hemp to produce their product without leaving any of the compounds in the plant out.
You will get the full spectrum of cannabinoids, as well as the terpenes and flavonoids which have their own unique therapeutic effects as well as aromatic benefits, combining together to give the full entourage effect.
This means that you will get the full effect of the cannabinoids when you take it, but without the high which is so commonly associated with cannabis.
Guarantee
Another aspect that we love about CBD Pure is that they offer a 90-day guarantee. As far as we know, there is no-one else who is offering this kind of guarantee, whereby CBD Pure has pledged to refund the purchase price if you aren't happy with your CBD product or aren't getting the benefits that you hoped for.
As their name suggests, the ethos behind CBD Pure seems to be to keep it simple, natural, honest and to let their products speak for themselves.
Appearance of the oil
Appearance isn't everything, of course. But it can be a useful indicator of the quality of a product – and CBD oil is no different. Clearly, due to the fact that it is completely natural, there are likely to be some variations in the appearance of different batches of CBD oil.
Good quality CBD oil is usually a lovely clear golden colour, showing that it is free from impurities. The CBD Pure oils that we have seen fits this bill completely, with no green tinge – which can be a sign of chlorophyll or other plant materials which haven't been filtered out properly.
The kind of carrier oil which is mixed with the CBD is also something that should be considered, but CBD Pure uses natural,cold-pressed hemp oil, helping to give the CBD oil that exquisite, delectable golden colour.
Flavour and Smell
CBD oil doesn't have a reputation for having either an appetising smell or delicious flavour. And that's not something that even CBD Pure can do anything about without adding extra flavours to cover it up. They prefer to keep it as natural and pure as possible, meaning that any flavour or smell that you do get is there for a reason.
The smell of CBD Pure CBD oil is earthy and grassy, and the taste, although not overly pleasant for many people, is less bitter and smoother than many, as the impurities have been filtered out.
Importantly, there are no artificial flavours or aromatics, and for those who really struggle with the flavour, eating or drinking after taking it will get rid of any lingering flavours.
CBD Pure Products
We already said that there aren't enough CBD Pure products around. In fact, they only have 4 products available – that's nowhere near enough, in our opinion.
Anyway, being grateful for what we do have, here is the lowdown on the four CBD Pure products which are available:
CBD Pure Hemp Oil 100 mg
The CBD Pure Hemp Oil 100 contains 100mg of CBD per bottle, with less than 0.3% THC. This will give you a month's worth of CBD if you are taking 3.3mg of CBD per day (or half a dropper, twice daily).
This natural and organic CBD oil is ideal for people who are looking to take CBD for their general good health and well-being, being taken twice a day. However, it is possible to change your dose – according to what you need, but this should be done gradually until you reach your optimum level.
The dropper enclosed makes it easy to dose as well as easy to take. The oil should be held under the tongue for about 1 minute before you swallow the oil to enable the CBD to be absorbed quickly into the bloodstream through the blood vessels that lie close to the lining of the mouth under the tongue.
Check Out Our Full CBDPure 100mg CBD Oil Review Here:

CBD Pure Hemp Oil 300 mg
The CBD Pure Hemp Oil 300 contains 300mg of CBD per 60ml bottle. A half dropper of the CBD oil twice a day will give you 10mg of CBD per day. The CBD oil is natural, organic and made from industrial hemp, meaning that THC levels will be less than 0.3%.
The CBD Pure oil is a great option for those who are looking to give their endocannabinoid system a hit and are wanting something a bit stronger than the CBD Pure Hemp Oil 100.
Again. It comes with a pre-enclosed dropper to make delivery easy and dosing straightforward. It should be kept under the tongue for about 1 minute to ensure that it has been absorbed properly before swallowing anything left over.

CBD Pure Hemp Oil 600 mg
At double the strength of the Hemp Oil 300, the CBD Pure Hemp Oil 600 contains 600mg of CBD in that little bottle. Half a dropper – or 1ml of oil – will give you 10mg of CBD, so if this is taken twice a day, your daily dose will be 20mg of CBD.
Again, you don't have to stick with these guidelines, but if you do change your dosage it is important to do this slowly and carefully, noting down how the change in dosage affects you and stopping when you reach what is best for you.
Hold the CBD oil under your tongue for about a minute to let the goodness absorb into your bloodstream, and this organic oil is ideal for people who are looking for much larger doses to really give their endocannabinoid system a wake-up call.

CBD Pure Softgels 750mg
CBD Pure Softgels 750mg have been specially designed for people who are looking for an extra large dose of CBD. Each softgel contains 25mg of CBD – with less than 0.3% of THC. They are easy to swallow and are still made from natural, organic hemp, and each bottle contains 30 softgels.
Softgels are a great way to take CBD without getting the 'acquired CBD taste'. However, it is important to note that due to the fact that the CBD, when eaten, has to work its way through the digestive system, it can take longer to come into effect – usually within a couple of hours, instead of the very quick absorption through the lining of the mouth.
One point about the Softgels 750 is with regards to dosage. Due to the fact that the CBD is contained inside each gel, you cannot adjust your dosage in any other way but doubling it. It does mean, however, that you can take your softgel and know exactly how much CBD you have taken without having to worry about droppers.

The Pros and Cons of CBD Pure
We love CBD Pure's products, but that doesn't mean that there aren't things which they could improve on in our eyes.
Here are some of what we consider to be the pros and cons of CBD Pure:
Pros
They are transparent, honest and their customers know exactly what they are getting. This runs through their whole ethos, from showing us exactly what is in their oil, to the fact that nothing is added to cover up taste and smell. CBD Pure is laid bare for all to see, ensuring that everyone knows exactly what they are getting. They have empowered their customers by giving you all of the information in an easy to understand manner and allowing you to make up your own mind.
CBD Pure use the highest quality hemp, with special care taken throughout the process of producing the oil to ensure that the natural quality is preserved. This means no harmful chemicals, pesticides or other substances to contaminate the purity of the CBD oil.
The price of CBD Pure products is very competitive, especially when it is compared to other CBD oils of similar quality.
All of the CBD Pure products use full-spectrum CBD oil, allowing you to benefit from the full entourage effect, and making the CBD oil as effective as possible. Their third-party lab test certificate of analysis can both prove this and tell you exactly what you are getting.
The CBD oils and softgels come in a bottle which is ready to consume straight away. It is small enough to be put in a pocket or bag so that you can get your dose of CBD whenever or wherever you like.
CBD Pure offers a 90-day guarantee – showing that they both have a great deal of belief in their product, but also a large amount of respect for people who choose to buy from them.
Cons
We wish that they had a wider range of products. Although you do have a degree of control over your dosage with the existing oils, a wider range of CBD oils and edibles would be lovely to see.
Although we like the fact that the products are all natural, there are some natural flavourings that could be added to the CBD oil to help to make it a little more appetising.
Some people prefer to use broad-spectrum CBD products. It might be nice to see some of these introduced.
We would love to see CBD Pure branch out to use their superior quality hemp in other products such as capsules or topicals.
The Final Verdict
It's pretty easy to see that we love CBD Pure and their products. They seem to be a true and honest company with excellent quality products – and one who puts an emphasis on creating the best and most effective experience for their customers.
If you're thinking about trying CBD for the first time or are already enjoying the benefits of CBD, why not give CBD Pure a go?

FAQ
What is CBD and what is all the fuss about?
CBD is something that we are hearing about more and more in the media, in the high street and online. It stands for cannabidiol and is one of the hundreds of compounds that are naturally found in the cannabis plant.
We all know that the cannabis plant has something about it, otherwise, we wouldn't have seen so many people defend it so strongly for so many years. However, it is only really since the 1990s that scientists have been able to really look into it and start to give us answers.
What they have found is that there are a number of compounds in cannabis which are known as 'cannabinoids' – including CBD and THC (or tetrahydrocannabinol – the cannabinoid which makes you 'high').
When cannabinoids like CBD and THC are taken, they can interact with the endocannabinoid system in the human body, helping it to do its job of regulating certain bodily functions.
The endocannabinoid system was only discovered during the research into the cannabis plant (hence the name) but gaining knowledge about it looks like it will change medical science forever.
The endocannabinoid system consists of a set of cannabinoid receptors, endocannabinoids (cannabinoids made naturally by the human body) and the enzymes which break down the endocannabinoids.
It has the responsibility of ensuring that the body is kept in a state of homeostasis – meaning that the body is regulated to be able to work at its optimal level. This means regulating certain aspects such as body temperature, inflammation, the chemicals which affect mood and the central nervous system.
Scientists believe that a lot of health issues might arise as a result in the body's inability to regulate itself – due to deficiencies in the endocannabinoids, making it difficult for the endocannabinoid system to work properly – and are therefore hopeful that by topping up the levels of endocannabinoids with phytocannabinoids (cannabinoids which come from plants), we can begin to help people who suffer from certain illnesses.
Some of the illnesses and conditions that scientists are hoping that CBD and other cannabinoids might be able to help with include:
Fibromyalgia
And many more
There still hasn't been enough research carried out by medical researchers for us to categorically say exactly what the medicinal benefits of CBD and other cannabinoids are, but we can be sure that taking CBD can give your endocannabinoid system a lift and boost your health in general.
At the moment, CBD isn't going to cure you of all your health problems, but it can help you to heal yourself from the inside through its therapeutic properties and general goodness.
It looks like CBD has a promising future, and this is why people are getting so excited about it.
How is CBD Oil made?
CBD oil is made by extracting the CBD from the cannabis plant. Although there are a number of different ways that this can be done, the best way at the moment is through using the supercritical CO2 extraction method. This is the same method as coffee producers use when they are decaffeinating it.
This means that the CO2 is passed through the plant material, taking the compounds with it. This process gives CBD producers good control over what other compounds are being extracted from the plant.
Scientific research shows that for the best effects from CBD, it should be taken alongside the other cannabinoids, terpenes and flavonoids which are also present in the plant. Although you can buy CBD products which are made with some or all of the other compounds taken out, whole plant extract – or full spectrum CBD oil is the most effective.
For a whole plant extract to be made, and to be generally legal (with THC levels of under 0.3%) we, therefore, need to have a cannabis plant with very low levels of THC. And this is called hemp. It has been cultivated over the years to have almost negligible levels of THC and higher levels of CBD.
Click here to add your own text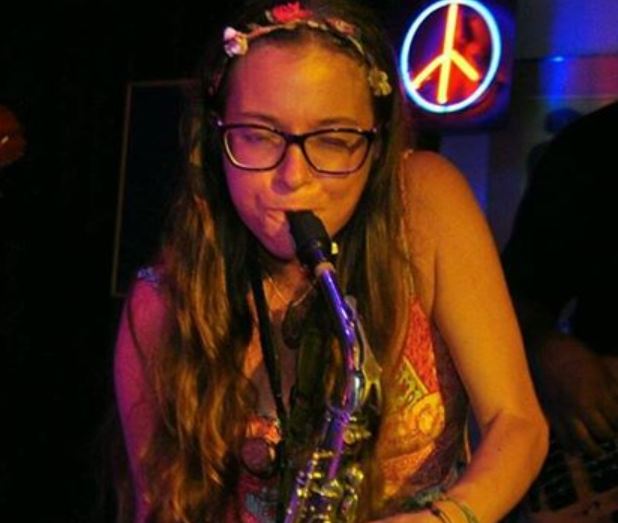 Karen Asprey is a CBD writer and enthusiast who  has made it her one woman mission to break down the taboo of cannabis, and make it more accessible to those who can benefit from it.