Definitive Guide to CBD for Sleep & Insomnia
Hemp has been used as a medicine for a variety of symptoms and medical conditions for thousands of years, though much of humanity has been barred off from the plant since cannabis prohibition in the 1930's.
Thanks to the 2018 Farm Bill, however, the United States is now legally able to once again cultivate, possess, and use industrial hemp for a wide range of uses. A multi-purpose plant with a lot to love, we are going to dive into another one of our definitive guides on cannabidiol, or CBD.
Cannabidiol is a compound found in hemp and marijuana plants. It's believed to be a powerful substance that's effective in providing a wide range of medicinal properties. Non-psychoactive, CBD is the aspect of cannabis plants that doesn't get you high, like THC does.
This time, we're going to study how CBD might help with insomnia patients or those who have trouble sleeping. Whether you have trouble falling asleep, staying asleep, or getting a quality of sleep that meets your standards, we've compiled all the answers to potential questions you might have.
We're going to look at current and past studies on the subject, see how CBD for sleep and insomnia might be useful, and help you best decide if you want to start taking cannabidiol yourself for sleep trouble.
If you've been asking yourself lately, "could CBD help with my sleep?" then this is the guide for you.
We've done all the research for you so that you can just sit back, relax, and learn all the answers to questions about how CBD can improve the quality of your sleep, help you get to sleep faster, stay asleep longer, and much more. Let's dive into our definitive guide to CBD for sleep and insomnia.
Does CBD make you sleepy or improve sleep?
Unfortunately, there's not a short "yes" or "no" answer to this question. On the contrary, while CBD doesn't necessarily make you feel sleepy, as it's not CBD that has a sedative-like effect, another part of the plant may make you feel sleepy.
The two types of cannabis plants are Sativa and Indica. While Sativas are known for their productive, uplifting, and energetic properties, Indicas typically have the opposite effect; they make you feel sleepy, relaxed, and sometimes, utterly "couch-locked."
While the effect is not the same with CBD as it is with THC, the same case is applied. CBD Indica-dominant products can make you sleepy while CBD Sativa-dominant products may make you feel more acutely focused.
Likewise, however, even if the CBD product doesn't make you sleepy, it can still enhance and improve your sleep as well as your ability to fall asleep. In a case report conducted in Fort Collins, CO, a trial of cannabidiol oil resulted in a steady improvement in the quantity and quality of the patient's sleep.
Furthermore, it should be noted that the patient in this case report had tried pharmaceutical medications that only provided partial relief and were found to be not as long-lasting as the cannabidiol alternative. The case study, in conclusion, provided clinical data to support that CBD can be used as a safe treatment for improving sleep and even reducing anxiety.

Check Out This Great Product On Amazon
Cultivax 35000mg Hemp Oil
A Strong, Effective And Ever Popular Hemp Oil On Amazon.
Buy Cultivax Now On Amazon
How long does CBD oil stay in your system?
We currently don't have much reliable data on just exactly how long CBD can stay in your system. Much like THC, it can be vastly different on a case-by-base basis. It depends greatly on how often you consume CBD oil as well as the rest of the formula for the CBD oil you're consuming.
Some full-spectrum CBD oil products contain trace amounts of THC that may stay in your system longer than you'd like. If you're concerned about failing a drug test, a CBD isolate that contains only the extracted form of cannabidiol is a safer alternative.
While a CBD isolate further reduces the risk of trace amounts of THC, it also is likely to not provide as effective of a result as the full-spectrum counterpart. Unfortunately, isolates lack the other vital compounds found in full-spectrum CBD products.
There are 100+ other cannabinoids besides just CBD and THC. These cannabinoids and terpenes provide a more enhanced, intense effect, which is why they're so strongly recommended instead of isolates and why full-spectrum products are the most popular on the market.
Some suggest that "the half-life of CBD when taken orally is about 1 to 2 days," which is the case for most CBD oils. However, while it may take only 1 to 2 days for CBD to get out of your system, the trace amounts of THC may remain for longer. Keep this in mind if you are concerned about a drug screening and are consuming CBD products.
Does CBD help with sleep problems?
In Chapter 4: Therapeutic Effects of Cannabis and Cannabinoids of the 2017 publication, "The Health Effects of Cannabis and Cannabinoids: The Current State of Evidence and Recommendations for Research," published by the National Academies of Sciences, Engineering, and Medicine, research indicates that CBD is effective for a vast number of medicinal uses.
In addition to relieving various forms of chronic pain and reducing inflammation, CBD appears to help with a wide range of sleeping disorders and other sleep problems. CBD does help with sleep problems, though the degree of which it might help you varies from person to person.
Through most participants in the tremendous deal of research put into the publication, an attribute to taking CBD daily for 4 weeks straight was better quality of sleep. Likewise, getting to sleep faster became less of an issue, while maintaining consistent sleep throughout the night grew easier as well.
Does CBD affect REM sleep?
A lot of research is still new when it comes to the study of cannabidiol, so we don't have all the answers just yet. Many experts get mixed conclusions in their findings, with some studies reporting an increase in REM, some reporting a decrease, and still others reporting no change at all.
While much is still left to learn about whether CBD affects REM sleep, many suggest that it depends a great deal on the quality of the CBD itself, as well as where the CBD was sourced. Low-grade hemp or Sativa-dominant strains can play a major role in affecting the amount of genuine rest you get per night.
How does CBD affect you?
While Harvard Health establishes that more research is needed, CBD may prove to be an option for more than just insomnia or trouble sleeping. On the contrary, experts suggest it may prove to be effective in managing chronic pain, reducing anxiety, uplifting insomnia, and much more.
Without more evidence on the subject, we can't yet pinpoint the dose that would be effective for everyone. Since it's such an unregulated industry still, research into which strength helps with which ailment is the first step to finding a CBD product that works for you.
CBD affects everyone differently. It may reduce your inflammation, chronic pain, anxiety, depression, nausea, and it may even help you get to sleep if you struggle with insomnia. Once you find the right dose for your needs, you can use CBD for sleep and a variety of other daily tasks.
What does CBD do to your brain?
Cannabinoids like CBD can mimic the neurotransmitters that are naturally produced in the brain, such as anandamide and dopamine (two neurotransmitters that are associated with your serotonin levels, AKA your happiness meter).
In simplified terms, CBD can act as dopamine for the brain, providing a series of effects of a variety of receptors in the brain. The experts over at Ask CBD explain the differences between the range of receptors and how they play a role in the rest of your body's function.
Serotonin Receptors
Serotonin is what plays a role in turning off fear responses and reducing anxiety, so lack of proper serotonin in the system can create a nervous wreck. CBD can potentially directly activate the serotonin receptors in the neurons of the brain to reduce anxiety, improve mood, and more.
This has an added benefit of purging addictive behaviors and reducing cravings. CBD can interact with an impressive number of different receptors in the brain, which may be why so many believe it's nothing short of a miracle drug (even though, unfortunately, it's not a cure-all).
Dopamine Receptors
Our bodies love a good dopamine rush. Beyond thought, our dopamine receptors are a natural, instinctual method used to get us humans to regulate certain aspects of our behavior. The receptors do this by flooding us with delicious dopamine to reward certain tasks, such as eating or sex.
A good, healthy dopamine rush is often delivered in the form of a bright, improved mood. Likewise, these dopamine receptors play a role in addictive behaviors and mood disorders, which is why dopamine regulation is so important.
CBD, as it happens, can interact with our dopamine receptors to a degree. This means we can trick our body into producing dopamine of its own or thinking dopamine has been released for an uplifted mood anyway.
Opioid Receptors
As the name might suggest, the "opioid" receptor plays a role in pain management and regulation. These receptors are targets of common opioid pharmaceuticals, such as morphine and fentanyl. As it happens, CBD is reported to also interact with the opioid receptors in the brain.
The interaction of CBD with these receptors may be the biggest factor in why CBD appears to provide anti-inflammatory and pain-reducing properties.
Does CBD oil help you relax?
Because CBD can interact with the serotonin, opioid, and dopamine receptors of the brain, research suggests that CBD oil can help you relax. While results will be different for everyone, the relaxing properties within CBD oils imply that it may help most people.
While it can provide relaxing properties of its own, CBD can also help you relax through other means. It can help reduce anxiety, relieve stress, relax muscle tension, and provide calming properties to lift your mood.
New studies are being released daily that suggest CBD extracted from the hemp plant can help you relax and unwind better than most prescription sleep aids. Especially for CBD oil formulas that are formulated with added ingredients geared towards sleep, you can feel relaxed and calmed in no time.
Conclusion
Even if you're still wondering if CBD is the right medicine for you, we hope this guide answered some important questions that you might have had about the plant extract. As we mentioned, taking it every day yields the best results, so stay consistent and make sure you're taking it daily.
CBD for sleep and insomnia isn't useful for everyone, but enough are finding it effective to help prove its medicinal properties. If you've been considering trying out CBD for better sleep, this guide is your sign to give it a go.
Whether you have trouble sleeping, staying asleep, or sleeping for an extended period of time, incorporating CBD into your daily life will help enhance the quality of your sleep. For those with insomnia, this can be a godsend that many aren't expecting.
In this guide, we learned that CBD can affect mood, how cannabidiol works and how it can make you sleepy, what it does to your brain, and much more. The correlation between CBD and your REM cycle while you're sleeping is enough to make many believe in the medicinal effects CBD has to offer.
If you're still unsure about introducing CBD into your daily routine, consult with your physician to see what they think. Likewise, they may be able to provide you with a brand recommendation for a high-quality, full-spectrum CBD product that really works. On the other side, they may also be able to provide words of caution for certain CBD brands to avoid.
As CBD gets more popular across the nation, doctors are becoming more lax about the extract. Harvard Health and countless other professionals see the health benefits cannabidiol has to offer with study after study.
Can CBD help your sleep better? Click over to this video below to find out more about how CBD can help you sleep and how CBD treats insomnia: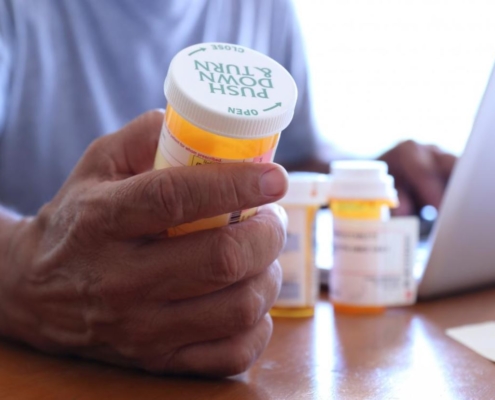 https://greathemp.net/wp-content/uploads/2019/09/Xanax.jpg
828
1203
Aidan Lehane
https://greathemp.net/wp-content/uploads/2019/07/Great-Hemp-Logo.jpg
Aidan Lehane
2019-09-23 20:44:09
2019-10-22 11:40:26
CBD vs Xanax - Which is Better for Anxiety?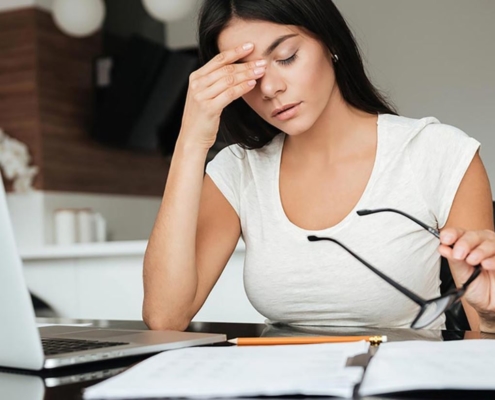 https://greathemp.net/wp-content/uploads/2019/09/Does-CBD-Make-You-Sleepy.jpg
826
1341
Aidan Lehane
https://greathemp.net/wp-content/uploads/2019/07/Great-Hemp-Logo.jpg
Aidan Lehane
2019-09-23 20:34:16
2019-10-22 14:52:57
Will CBD Make You Tired During The Day?
Rachel Sims is a passionate writer and huge proponent for cannabis legalization across the country, which is why she stays in the know on record-breaking moments for the industry, trends, and relevant law changes.
With over nine years of professional writing experience, Rachel is dedicating her passion and writing skills to the hemp and marijuana industries to help destigmatize cannabis and spread awareness of the benefits that the plant has to offer.
Rachel regularly writes for companies in the cannabis industry, as well as on her own website: Hashing It Out.
Entries by Rachel Sims
International Women's Day: Women Grow, Invest, & Advocate, by Rachel Sims:
https://highthere.com/international-womens-day/
The Entourage Effect [Everything You Need to Know]: