HempHeals Hemp Oil for Dogs Review
When it comes to medicines for your dog hemp oil is far more beneficial than any canine pharmaceutical. This is because hemp oil contains many healing properties that assist with the wellbeing of your pet.
So if you have many bottles of pet pills, liquids, creams and powders that simply don't work for your dog, stop buying these products & invest in hemp oil for pets. A single bottle of hemp oil contains antioxidants and essential fatty acids that fight inflammation reduces pain & anxiety.
There are many trusted brands on the market at the moment, but one of the best products that can heal and improve your dog's immune system is HempHeals hemp oil for dogs. If you'd like to know more about what this hemp oil can do for your dog, read the short product review below.
About the Product
The HempHeals hemp oil for dogs is an all-natural product that can be administered to large dogs as well as smaller pets. It's a full-spectrum hemp oil which means it contains many healing properties such as fiber, fatty acids, protein and vitamins.

HempHeals oil comes in a 30ml glass bottle that keeps the product fresh and safe from contaminants. The bottle comes with an easy to use dropper that helps you administer exact doses to your dog.
To help you with dosages read the label as it gives the amount of oil to administer to your pet according to his or her weight.
How to Administer Dosages

There are three ways you can administer the HempHeals oil to your dog. The easiest way would be to mix the oil in your dog's food or water. This may have slow results so for emergencies and for faster results use the dropper to administer the oil to your dog orally.
Another easy way to give your dog a healthy dose of HempHeals oil is to pour some of the formula onto your pet's paws. Your dog will lick the formula off of his or her paws to clean them. The formula will make its way into your dog's system faster.
Where is the Hemp Grown?
The hemp plants used to extract the oil for this product was grown in a controlled and certified facility. There were no pesticides or GMOs used to cultivate the plants which makes this product 100% organic.
HempHeals oil was manufactured in the USA but it can be shipped to any pet owner in the world.
What Ingredients does the Product Contain?
The HempHeals product contains omega 3 fatty acids that have two beneficial compounds namely alpha-linolenic and stearidonic acid. These two compounds are also excellent anti-inflammatory items that reduce muscle swelling and improve blood pressure.
HempHeals hemp oil contains omega 6 and 9 fatty acids with linoleic acid & oleic acid. The two compounds improve the health of your dog's heart as well as other organs.
Other ingredients include pure mint extract for flavor and organic full-spectrum hemp oil for dogs. Although the hemp oil is a full spectrum product it doesn't contain any traces of THC.
The HempHeals brand takes the wellbeing of animals seriously so there are no colorants, added preservatives or psychoactive ingredients in the formula that could harm your dog.
Conditions HempHeals Hemp Oil is Best For
Stress and Anxiety

Dogs have sensitive hearing so loud noises from busy streets and firework displays can cause your pooch to panic. The HempHeals hemp oil has beneficial calming properties that reduce the effects of anxiety when your pet is exposed to stressful environments.
Some dogs also suffer from seizures. Hemp oil has the ability to lessen the intensity of convulsions and can reduce the number of seizures your dog experiences.
The HempHeals hemp oil is designed to reduce stress and improve your dog's overall mood. It's the perfect product to administer to dogs that are hyperactive or aggressive. The HempHeals hemp oil also combats the effects of insomnia so your pooch can have restful sleep.
Pain
The anti-inflammatory properties in the oil reduce muscle and ligament swelling. This helps ease pain & discomfort in dogs that suffer from arthritis. HempHeals can even speed up the healing process in pets that have had surgery.
Allergies
HempHeals hemp oil was designed to combat the effects of allergies in dogs. The essential oils inside the formula moisturize your dog's skin and coat to ease itching and heal the effects of dermatitis & eczema.
Improves Digestion
The mint extract in the formula improves your dog's digestive system. HempHeals formula reduces the swelling on your dog's intestines which combats the effects of gastrointestinal diseases. It will ease the feeling of nausea and increase your dog's appetite.

Pros:
Includes anti-inflammatory properties

Full-spectrum hemp oil

Organic

Animal cruelty-free

Can be used for all dog breeds

Works for aggression and hyperactivity
Cons:
Not suitable for pregnant or breastfeeding dogs

May cause a rash in some animals

Doesn't clearly state the amount of hemp extract it contains

Faulty dropper
Final Thoughts
Don't spend your money on pet pharmaceuticals that don't work for your pooch. There are many products out there that are not suitable for your dog's health. It's always best to consult your veterinarian to ensure you're providing your dog with the best medicines.
If you've struggled to find a medicine that's beneficial for your dog, this is a product to discuss with your vet. HempHeals hemp oil is a safe medicine formulated for pets like your pooch that need a trusted product to reduce pain, anxiety and discomfort.
Give the HempHeals hemp oil to your dog whenever he or she needs it so your pooch can live a healthy, painless and stress-free life.
https://greathemp.net/wp-content/uploads/2019/09/Mighty-Pets-Hemp-Treats-1.jpg
773
935
KunLehane
https://greathemp.net/wp-content/uploads/2019/07/Great-Hemp-Logo.jpg
KunLehane
2019-09-17 15:44:27
2019-09-18 14:12:11
Mighty Petz Max Hemp Calming Treats Review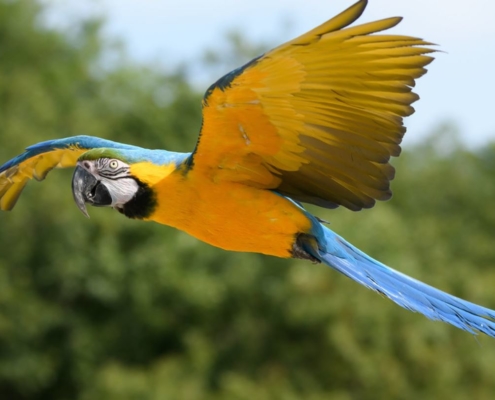 https://greathemp.net/wp-content/uploads/2019/09/CBD-For-Birds.jpg
812
1406
KunLehane
https://greathemp.net/wp-content/uploads/2019/07/Great-Hemp-Logo.jpg
KunLehane
2019-09-13 06:58:26
2019-09-13 07:12:30
CBD For Birds - Benefits, Uses & Best Product
Aidan Lehane is an entrepreneur from Ireland who has a passion for CBD and allowing people to find an effective natural remedy to many of their pains and illnesses. Having created a successful marketing agency, Aidan has turned his hand toward providing as many people as possible with quality information on CBD and its best products