Hempura UK CBD Oil Review & Coupon
Hempura are a company that have exploded on the scene with full and broad spectrum cbd products since 2017. Hempura tick all the boxes by using certified European hemp with lab test results readily available on the website. Various products and strengths are available to suit all needs. They also use C02 extraction methods where necessary which is by far the best available.
Full Spectrum is usually best as you get the full range of terpenes and cannabinoids that come with the entourage effect for maximum healing and effectiveness. Broad spectrum can be used for anybody worried about THC but the products contain a very low .05% THC. The taste and smell are natural and earthy so it's best to keep this in mind if taste is a big factor for you.
Having taking the product for the past 30 days coupled with the vapes and cbd capsules, I have found the product to effective and affordable. Taken first thing in the morning it really helped me to relax and focus on my work. It also took down my stress levels considerably. When taken late in the evening or after the gym I found sleep coming easier and my soreness from the gym reduced and healing quicker.
I got the 1000mg bottle but there are 3 strengths to choose from. The recommended does is about 1 mg per lb of body weight so it's best to keep this in mind when choosing your strength. For more serious issues I would normally go with the strongest versions.
All in all, A top quality product that is hard to fault.
Use Coupon Code: GREATHEMP
Hempura UK Full Spectrum CBD Oil Review
If you're like me, then you're already aware of the impressive benefits that CBD can provide. I use it to help manage anxiety and sometimes the pain that I get in my wrists from writing articles all day.
If you're not like me, then you've probably at least heard about CBD and all the benefits that it can provide. Maybe you're thinking about trying CBD for the first time, or maybe you've heard about Hempura and you're thinking about moving your business to a new company.
Whatever the case is, it's important to be certain that you're buying a high-quality product. With all of the shoddy CBD that's being sold these days, you can never be too careful about deciding who to give your money to.
For that reason, in this article we're going to be discussing the company Hempura. We'll also be covering one of their product lines – their full spectrum CBD oil. By the time you've finished this article, you'll know for sure whether or not you want to make a purchase from Hempura.
A Bit About Hempura
Hempura has only been around as CBD company for a couple years, since their inception in 2017. Despite being in the infantile stages of business, Hempura has taken the UK by storm. They are already regarded as one of the best and most popular companies in the region.
There are a number of reasons for this.
Hempura has repeatedly stated that they are dedicated to providing their customers with high-quality products. In an ideal world, this would always be the case – but unfortunately, a lot of other companies just try to pass off shoddy oils and capsules as CBD. Not Hempura.
They're a very transparent company. You can learn a lot about them and their processing methods just by visiting their website.
They ensure quality products and safe production methods. They are transparent about the way that their make their CBD – and you can also view third-party test results. It's important to find a company that provides third-party test results because if they test from their own laboratory, they can easily fabricate the results of their testing.
As you can see, Hempura is dedicated to their customers and not afraid to be open and honest about their business practices. This is a sign of a high-quality business – if they were hesitant about being honest, you would know something was up.
One thing that's important to note is that Hempura currently only ships to countries in the EU and EEA where CBD is currently legal for retail sale.
Hempura Video Review On Youtube
Hempura Processing & Production Methods
Even though you know that Hempura provides high-quality goods and is open about their products, you'll probably want to know about how they actually make their CBD.
Let's start from the basics: where do they get their hemp?
They source their hemp from a selection of regulated European farms. Here, the hemp is grown without the use of pesticides, herbicides, or fungicides. No dangerous additives are used in the soil. All of their hemp is organically grown without the use of GMOs.
Fantastic!
Furthermore, they have a rigorous testing schedule. The hemp is tested before it's imported from these European farms and delivered to the UK. It is then tested again before the extraction takes place, and then tested again once the final product has been packaged before it's ready to be sold.
They primarily use CO2 extraction to get their CBD, which is commonly regarded as the safest and the most reliable way to get CBD out of hemp without resulting in a ton of toxic industrial byproducts.
Even better.
Hempura Full Spectrum CBD Oil
Hempura offers a few different products from their website, and one of the most popular is their full-spectrum CBD oil.
Getting a full-spectrum oil is important because it allows you to experience the entourage effect. The entourage effect is a term that is used to describe the cumulative effect of the many different cannabinoids found in hemp. These cannabinoids work together to provide the most thorough and holistic benefit for the human body.
That's not to say isolated CBD is not beneficial – it certainly can be. However, full-spectrum extracts are often said to be more comprehensive in their ability to help people manage their ailments.
Hempura offers a few different potencies of their CBD oil All three of these different potencies come in the same sized bottle – 10 mg. This means that the mL dosage will change depending on which bottle you purchase.
These CBD oils are high quality, for sure, but they are also quite expensive compared to other similar products available on the market. They do offer a return policy, but unfortunately this only comes into play if you haven't opened the product and return it within 2 weeks.
Pros and Cons
Pros:
High-quality extract
Full-spectrum blend provides maximum benefit
Available in very high potency (100 mg per ml)
Available in a variety of different sizes
Good for vegans and vegetarians
Made from organic, non-GMO hemp
Extracted using CO2 extraction methods
Cons:
Expensive, even for the high quality
Doesn't ship outside of Europe
Can be hard to dose for people who only need miniscule doses of 5-10 mg
Can be trickier to cross borders with, due to being in liquid form
In Conclusion
As you can see, Hempura is a very transparent company dedicated to the satisfaction of their customers. They provide high-quality CBD made from organic hemp, processed through the safest methods.
Unfortunately, the prices of their products reflect this. They offer a variety of different CBD oils, but the prices are quite a bit higher than their competitors.
Regardless, if you're looking for a high-quality company to switch to, or if you're hoping to have a positive first experience using CBD, Hempura might be the place for you to go.
Use Coupon Code: GREATHEMP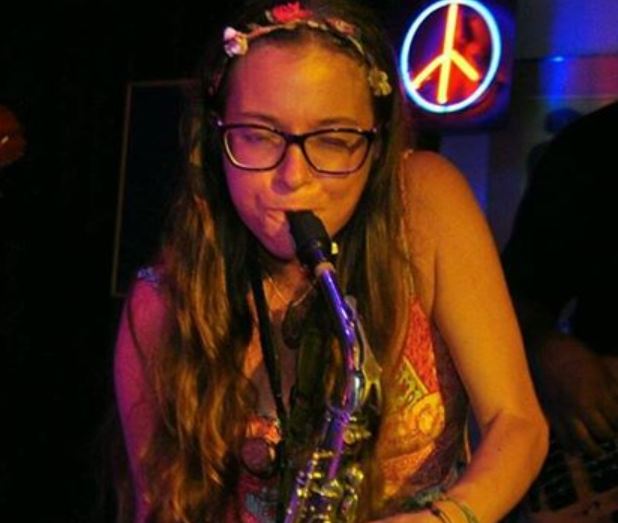 Karen Asprey is a CBD writer and enthusiast who  has made it her one woman mission to break down the taboo of cannabis, and make it more accessible to those who can benefit from it.