Hempura CBD UK Review
The Bottom Line
Although they were only established in 2017, Hempura is one of the UK's favourite CBD brands. They pride themselves on being totally transparent, providing great quality CBD products, and focus particularly on arming their customers with the knowledge that they need, to be able to understand the CBD that they are taking.
With their knowledge centre on the website as well as ease of access to third party lab certificates of analysis, Hempura makes a real effort to be as transparent about their products as possible. They are fully signed up members of the Cannabis Trades Association (CTA) who are the UK's only regulatory body at the moment for those who sell hemp products.
Hempura are a responsible CBD brand who pay close attention to everything that goes into making their products – from the quality of ingredients to the processes involved in making them.
Hempura offer a wide range of Full and Broad spectrum products and they keep the THC levels .05% in the full spectrum version. They also offer Capsules, vapes and chocolates which are all extremely popular with their customers.
Having tried the 1,000 mg Full Spectrum Oil along with the Broad Spectrum vape and the capsules over the past number of weeks, I have to say that the products are of the highest quality. The oil was effective and natural and it came at a good price. The flavor of the citrus terpenes in the broad spectrum vape oil grew on my over the days and I have to say it was a great product that I really enjoyed. The capsules come in ground in form and they are easy to swallow and convenient to take with you on the go. All in all, a great experience.
Hempura offers free shipping in the UK and rapid shipping to any country in the EU so check them out today!
Use Coupon Code: GREATHEMP

Thinking About Giving CBD A Try?
So, you've heard of CBD. Maybe you're thinking about giving it a try. CBD has been well publicised in the last couple of years in the UK, and we are seeing a changing of attitudes and boom in CBD use. With the increasing evidence that shows the benefits of CBD and other cannabinoids as well as evidence which backs up its safety, we are on the cusp of a CBD explosion in the UK.
With so many therapeutic benefits that CBD has for people, it is not surprising that it is becoming so popular. CBD is a compound which is naturally found in the cannabis plant, which can interact with the body to help it to stay regulated and in good health.
With such a lucrative market there are many people who are jumping on the bandwagon and we are seeing an influx of CBD companies, So, how do you know which brand to get? Well, that's where we can help.
We love good quality CBD products that really work for people. We love trustworthy, transparent and honest companies. We love a good range of great CBD products both in terms of the strength of CBD products available. And that's where Hempura comes in.
Hempura CBD Oil
CBD oil is made when the compounds are extracted from the hemp plant. Hempura uses high quality, organic hemp, which is grown in EU compliant farms without pesticides, fungicides, herbicides and is GMO-free. The compounds are usually extracted using the Carbon Dioxide method to include as many compounds as possible, making the CBD oil as effective as possible.
The use of CBD oil sub-lingually is a very popular method of delivery. It is easy to take, relatively easy to dose accurately and it can be absorbed quickly into the bloodstream. It can also be done discretely, and the bottle carried around in your pocket for use as and when you like.
Hempura Full-Spectrum Original CBD Oil
Priced at £19.99, £36.99 and £64.99 respectively, the Hempura full-spectrum CBD oil comes in a 10ml bottle with a CBD strength of 250mg, 500mg and 1000mg. Their full spectrum extract is jam-packed full of cannabinoids, terpenes and flavonoids, but has THC levels of less than 0.05% – far below the legal limit of 0.2% in the UK, meaning that it is completely legal and won't make you high.
Due to the fact that the CBD oil is full spectrum, it has a grassy taste, which some people don't find pleasant. This is due to the plant extract and the taste can be taken away by eating or drinking something afterwards. The extract is mixed with hemp seed oil for better absorption into the body.
Hempura will ship their products for free and they have pledged that they will arrive anywhere in the UK within 2 days.
Pros
Available in different strengths
Third-party lab test certificate of analysis easily available
Vegan and gluten-free
Good value
Organic
Members of the CTA
Free shipping
Reasonably priced
Cons
Only one size bottle available (10ml)
Unpleasant taste for some
Could have a wider range of strengths
Can be difficult to dose very accurately
Ingredients: Cannabis sativa hemp extract, cannabis sativa hemp seed oil.
Coupon Code: GREATHEMP

Hempura Broad Spectrum Refined Extract CBD Oil
Hempura's broad spectrum refined CBD oil has been extracted, winterized and filtered to take out all of the THC from the extract. This means that it still contains many of the cannabinoids, terpenes and flavonoids, but contains no THC.
As with the full spectrum oil, the broad spectrum oil can be bought in 250mg, 500mg and 1000mg at the prices of £19.99, £36.99 and £64.99. However, due to the fact that it has been refined (whereas the full spectrum CBD oil hasn't) the taste is a lot milder.
The Hempura broad spectrum CBD oil is made from the hemp extract mixed with hemp seed oil so that it can be absorbed better into the body, and is ideal for people who cannot have even a trace of THC in their system, or who prefer the taste of the broad spectrum oil.
Pros
More pleasant taste than full spectrum
Third-party lab certificate of analysis easy to access
Vegan and gluten-free
No THC
Organic
CTA members
Free Shipping
Well priced
Cons
Only available in 10ml bottles
Only three different strengths available
More processed to remove the THC
Very accurate dosing can be tricky
Ingredients: Cannabis sativa hemp extract, cannabis sativa hemp seed oil.
Coupon Code: GREATHEMP

Hempura CBD Capsules
Another popular way to take CBD is through capsules which can be taken in a similar way to your other food supplements. They are easy to take, discrete, and although they can take up to a couple of hours to get absorbed into the bloodstream and start to work, the CBD will also stay in the bloodstream for longer.
CBD capsules are ideal for those who want a CBD background all day long. Some people also like to take their CBD capsule in the morning then top it up throughout the day with either CBD oil or a vaporiser as and when they need it.
The Hempura CBD capsules use full spectrum CBD (although the taste isn't a problem here as it is in capsule form) meaning that they are brimming with the cannabinoids, terpenes and flavonoids which are present in the hemp plant – whilst not making you high.
One packet of 30 capsules will cost you £19.99, and each capsule will provide you with 10mg of CBD in the form of ground decarboxylated, high-quality hemp. The capsules are vegetarian, safe to use and made from hemp which has been grown organically.
When it comes to dosing, the fact that you are taking a self-contained capsule means that you will know exactly what quantities you are taking.
Pros
Vegetarian and organic
Independent lab test certificate of analysis easily available
Free shipping
CTA members
Less than 0.05% THC
Very accurate dosing
Gluten and artificial flavours free
Cons
Only one strength available – 300mg
Only packets of 30 available
Only available with full spectrum CBD
Complicated to dose if you don't want exactly what is in the capsule
Ingredients: Cannabis sativa hemp bud, HPMC from vegetable cellulose, magnesium stearate
Coupon Code: GREATHEMP

Hempura CBD Vape Liquid
Vaping CBD is another common delivery method. When you vape CBD, you add the CBD infused e-liquid into the barrel of a vaporiser – usually an e-pen. The pen heats up the e-liquid, which activates the CBD and other cannabinoids and turns it into a vapour which is then inhaled.
Due to the fact that it goes into the bloodstream through the lungs, the CBD comes into effect very quickly – almost instantly. Vaping is safer than smoking and can be done discreetly, whenever you feel like you need a hit of CBD.
The Hempura CBD vape liquid uses broad spectrum hemp CBD, meaning that you get most of the compounds from the plant but with no THC, so you won't get high from it. Its terpene profile is citrusy, giving you linalool, myrcene, alpha-pinene, beta-pinene, limonene, terpinolene, and beta-caryophyllene.
Hempura's vape liquid comes in a 10ml bottle, in three different strengths – 100ml (£9.99) 250ml (£19.99) and 500ml (£36.99). It is vegan-friendly, free from additives and pesticides, gluten-free and can be mixed with other e-liquids for a variety of flavours if you wish.
Pros
Independent lab test certificate analysis easily available
Light, citrus flavour
Three difference strengths
Vegan and gluten-free
Very reasonably priced
CTA members
No artificial flavours
Cons
Only available in 10ml bottles
Effects of vaping don't last very long
Only one combination of terpenes available
Only available with broad-spectrum CBD
Ingredients: Cannabis sativa hemp extract, VG vegetable glycerin (40%), PG propylene glycol (60%)
Coupon Code: GREATHEMP

Hempura CBD Chocolates
CBD edibles such as Hempura's CBD chocolates are quickly gaining in popularity. Normally they would work in the same was as a capsule – being absorbed through the digestive system, however, Hempura's CBD chocolates are designed to be held under the tongue where the chocolate melts.
This means that the CBD can be absorbed quickly through the lining of the mouth in the same way as taking CBD oil sublingually. The same effect, but in a much tastier way! Of course, anything that is swallowed will go through the digestive system and be absorbed into the body this way.
Hempura's CBD chocolates are white chocolate made with broad spectrum CBD, and also full of the other natural cannabinoids and terpenes. The hemp that is used is organic and grown under strict EU conditions, but the other ingredients in the chocolate mean that it is not vegan (although it is vegetarian).
The chocolates come in a packet of 20, each individually blister packed, and in three different strengths – 200mg (£19.99), 500mg (£36.99) and 1000mg (£64.99). Each chocolate will give you 10mg, 25mg or 50mg of CBD.
Hempura provides lab test certificates which will give you a detailed breakdown of exactly what is in each chocolate through their database available on their website.
Hempura's chocolates are a great option for those who want to take their CBD sublingually but would rather not use the oil. They also give a tasty alternative – after all, being able to mix and match how you take your CBD is one of the best things about it!
Pros
Easy to take
Delicious flavour
Made with organic and pesticide-free hemp
Members of CTA
Free shipping
Accurate dosing
Good value for money
Cons
Only available in packs of 20
Only available in 3 different strengths
Contains sugar
Not vegan
Ingredients: Cannabis sativa hemp extract, sugar, cocoa butter, dried whole milk, milk fat, emulsifier (sunflower lecithins), flavouring
Coupon Code: GREATHEMP

Excellent Products And Even Better Customer Service
It is obvious that Hempura put great importance on creating excellent products and being customer-focused. Their prices are very reasonable, and they currently ship to 23 countries across the EU, with free shipping to addresses in the UK.
The most striking thing, however, that we noticed – and loved – about Hempura is their willingness to be transparent and honest about their products – just search under the batch number for a product's certificate of analysis. We also love the fact that they are pushing people to find out more and ask questions about CBD.
Their online Knowledge Centre can give you all the information that you could ever want to know, and they even provide you with a supplement calculator.
The Cannabis Trades Association UK work with the hemp industry in the UK and Europe, to help customers to get legitimate, trustworthy and good quality products. They work closely with CBD producers, promoting good practice and giving practical advice.
We can't sing the praises of Hempura enough – through both the quality of their products and the ethos of the company itself. And the box that it comes in is pretty fancy too!
Whether you are a first time CBD trier or have been regularly taking it for years, there is something for everyone at Hempura. So, if you're thinking about trying Hempura's products, why not check out one or two of them? And just for the record, we can thoroughly recommend the chocolates…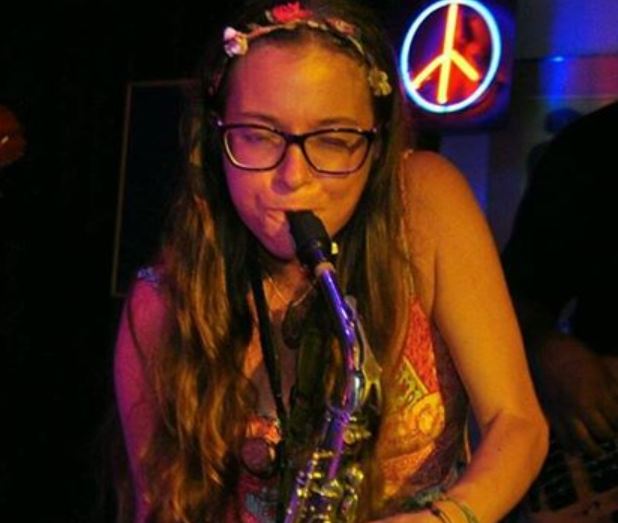 Karen Asprey is a CBD writer and enthusiast who  has made it her one woman mission to break down the taboo of cannabis, and make it more accessible to those who can benefit from it.