Joy Organics CBD Oil Tincture Review

The Bottom Line
Are you looking for a trustworthy CBD brand that provides true THC-free cannabidiol products? If so, you might want to stick around for this guide. The CBD brand I most recently tried impressed me more than any other CBD brand I've tried in the past, so this is worth paying attention to.
Joy Organics is a reputable, premium-quality brand that some might consider the CBD industry's standard. Joy's story is a moving one, and her passion is what created such a successful family-owned business that her husband, herself, and all four of her children participate with.
Joy Smith, the co-founder of Joy Organics, first recruited her husband, Todd Smith, to the team, followed by her four children in some way. Now, even her grandchildren and grandpuppies participate in the business success.
Offering a massive variety of products, her grandpuppies get to test out the Joy Organics dog chews and other pet treats, formulated safely with CBD for your furry friend's health. It's easy to see how the focus for the business is to help as many people as possible.
I wanted to get a full taste of the quality Joy Organics had to offer and sampled their CBD oil tinctures myself. Let's dive into our Joy Organics CBD oil tincture review and look over the pros and cons of the product, my personal experience trying it, and more.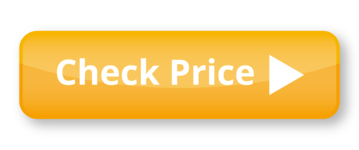 What's Unique About Joy Organics?
Joy had trouble sleeping and chronic pain – two common problems that are easily resolved with CBD nowadays. Unfortunately, the CBD products she tried across the industry did little to nothing in the form of relief.
In fact, it's an unpleasant truth that most CBD companies in the industry have products that simply don't work. As the industry becomes steadily more regulated, we're seeing lab results of brands that claim they're high-quality when, in fact, they're not.
Out of the seven big CBD brand names Joy tried, only one gave her any relief. This is what made her realize there was still an urgent need for CBD products that genuinely work. That's when she put the team together – and the rest is history.
But how are the products now that we're this late into the game? I got quite a sample with the tinctures I tried.
Joy Organics CBD Oil Review
There are four tincture strengths to choose from: 250MG, 500MG, 1000MG, or 1500MG. This offers what I feel is a fair spread of dosage strengths for different tolerances. If you're newer to CBD, the 250MG and eventually 500MG will be suitable. Meanwhile, high tolerances can enjoy the 1000 or even 1500 maximum strength tincture to still feel the effects fully.
Even better than the variety of strengths are the variety of flavors. Most CBD brands try to use as little ingredients as possible, but that can leave the product with a natural hemp flavor that many don't seem to enjoy.
Joy Organics offers the same natural hemp flavor, but also offers Tranquil Mint, Lemon, and Orange. These flavors are incorporated with only mild changes to the formula and ensure that there are still not additives or artificial ingredients in the product.
The natural flavor only includes grapeseed oil as its addition. The Tranquil Mint includes peppermint oil and a dash of stevia for the flavor. Finally, the Orange and Lemon flavors use orange and lemon essential oils, respectively, to get the natural ripe flavor of the fruit.
I was more impressed at the lab results of each product. Most CBD brands that have lab results only show small details. Joy Organics shows you everything – and I mean, everything. If you look at your product, you'll see a batch number somewhere on the back.
You can then go on their site, find the batch number, and look at that specific product batch's results in detail. This really built my trust and confidence in the brand; I'll absolutely be going back for another round of products to try.
Pros
Free shipping across the United States, always
Broad-spectrum CBD products guarantees there's no THC in the product
Lab results and thorough testing is done on every batch of products to guarantee quality and preciseness
Brand offers variety of CBD products – even CBD oil for dogs!
Private label, wholesale, and bulk options available for retailers
Cons
Joy Organics celebrated grand opening in July of 2018, so they're still a fairly new company with possibly some kinks to work out before everything is streamlined
Products can seem a little pricey even though they're at least a one-month supply
Bulk, private label, and wholesale prices are available, but not to the average consumer
Conclusion
Overall, Joy Organics is the CBD brand in the industry that sets the standards for the rest of them. Providing premium-quality, broad-spectrum CBD that is always THC-free, you can trust in the lab results and the company to provide the best CBD product possible.
Have you tried Joy Organics before? Which product did you try, and what was your experience like?