Joy Organics Pet Products Bottom Line
The Joy Organics products I have bought for my pets have worked better than others that we have tried, mainly because I am seeing an improvement in my dog's gait after his injury. The products are completely THC free, US grown hemp that includes third party lab results with every patch. They are obviously high quality CBD pet products and I would strongly recommend them to other pet owners. Joy Organics are the gold standard in the CBD market right now!
Joy Organics CBD Pet Products Review 
My dog sustained an injury to his foreleg about a year ago and since then I have been looking into CBD products for pets to help him manage the pain and help him gain more mobility after the corrective surgery.
It was pretty bad. He had what seemed like a permanent limp even though the surgery had been a success. The vet actually recommended CBD products and that is how I found Joy Organics. I give my dog both the CBD Oil Tincture and the CBD Dog Treats and that tandem has worked wonders.
Joy Organics, as it turns out is a very reputable family-owned and operated business headed by one Joy Smith. They source their hemp from high quality farms in the US and employ a proprietary extraction and separation process that eliminates all THC and wax so none of their products produce a high.
Their products are also third-party tested for quality and safety which means a lot to me since I am giving them to my beloved pet. Madden, my German Shepard, has a lot more fluidity in his leg now and is walking almost completely normally after having taken the Joy Organics products for a few months.
Better Range of Motion
Joy Organics CBD pet products work great for anyone that is looking to help their pets improve their range of joint and limb motion. After the surgery Madden would struggle to get up after having been asleep for a while.
I started out with just the CBD Oil Tincture because it is a broad spectrum hemp oil which means they offer a wide range of terpenes and phytocannabinoids that provide pain relief without getting my dog high. When I saw that the Tincture was starting to work I decided to double down so to speak.
I saw that Joy Organics also made CBD dog treats so I got some and started giving Madden 2 a day. They are made with the same broad spectrum hemp extract and include bacon flavoring, organic sweet potato powder, beef liver powder and vitamin E.
My dog loves the treats and since I have been combining the oil with the treats I have noticed that he is able to move his foreleg with a broader range of motion than he was able to just a month ago.
Better Temperament
The accident that injured my dog, which involved a backing up car, and the subsequent surgery, left him a bit edgy. I have noticed that after treating him with the tincture and the Joy Organics CBD Dog Treats, he has mellowed out quite a bit.
He used to be wary about being near or getting into cars after the accident but now it seems like he is back to his old self again.
The cannabinoids in the Joy Organics products affect the cannabinoid receptors in the dogs nervous system which lead to a calming effect without actually sedating my dog.
There are 2mg of CBD in each of the treats about 1mg in each drop of the oil so I don't have to worry about my dog getting too much CBD with either of these products.
Pros:
The treats are an easy way to get my dog to take CBD
The tincture oil contains only virgin olive oil and hemp extract
There is essentially a 45-day return policy
Both products have been specifically formulated for pets
Both products are free of residual solvents
Both products are non-psychoactive
Cons:
It can be hard to get my dog to take the oil
There are some synthetic components in the dog treats
You may go through the oil quickly if your dog is larger than 40lbs
Some states don't have Joy Organics physical stores so you may have to buy online depending on where you live
Last Words
My greatest endorsement for this product is that I have been using them for months and have every intention of using them in the future. They have helped my dog recover from a traumatizing accident both physically and mentally and I give them to him with the confidence of knowing that they are safe.
I have been very impressed by what the Joy Organics CBD Oil Tincture and the CBD Dog Treats have been able to accomplish in terms of my dog's health and I strongly suggest that any pet-lover give this brand a look.
https://greathemp.net/wp-content/uploads/2019/09/Keylor-Nutrition-Hemp-Gummies.jpg
664
860
Aidan Lehane
https://greathemp.net/wp-content/uploads/2019/07/Great-Hemp-Logo.jpg
Aidan Lehane
2019-09-26 12:05:43
2019-09-26 12:38:16
Keylor Nutrition Hemp Gummies Review
https://greathemp.net/wp-content/uploads/2019/09/Premium-Dietary-Supplments-Hemp-Gummies-1.jpg
655
817
Aidan Lehane
https://greathemp.net/wp-content/uploads/2019/07/Great-Hemp-Logo.jpg
Aidan Lehane
2019-09-26 10:41:19
2019-09-26 11:57:45
Premium Dietary Supplements Hemp Gummies Review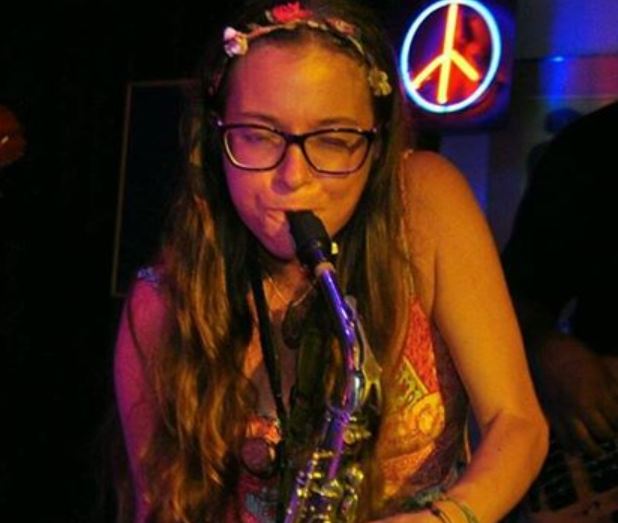 Karen Asprey is a CBD writer and enthusiast who  has made it her one woman mission to break down the taboo of cannabis, and make it more accessible to those who can benefit from it.