Joy Organics CBD Review & Coupon 2019
The Bottom Line
Are you searching for a non-pharmaceutical intervention to solve your issues? Be it stress, anxiety, pain, sleep deprivation, or whatever – drug companies seem to be pushing their ill-advised "solutions" on us, just to make a buck. With the rise of opioid (and general bad habit) addiction, the health-conscious among us are looking for a better solution.
So we've discovered essential oils, meditation, regular exercise, a plant-based diet and – thanks to a recent decline in stigma – CBD products.
Unfortunately, so has everyone else. A rise in demand results in a rise in supply. Supply that, for what it's worth, isn't very effective. So those of us looking to buy actual effective CBD products are stuck mining through the fakers.
Enter Joy Organics. They claim to combine third-party testing, the most innovative technologies, and highest-quality base ingredients with a breadth of products to answer your call.
We're going to review those products below, covering their basic philosophy, the entire product line, and pros and cons of using Joy Organics. Read on to see if Joy Organics is the right fit for you.

The Philosophy of Joy Organics
Okay, let's get into the nitty-gritty. I don't know about you, but I like anything I put in my body to be of the best quality, environmentally sound, and good for me.
I've looked deep into their manufacturing process and ingredients, and discovered some great stuff.
The Quality
First of all, they assure CBD purity by lab testing each individual product. None of their offerings contain any THC, saving you from that drug test you have to take for work, or just eliminating any fuzzy thinking.
Unlike some companies that focus on CBD isolate, Joy Organics centers their line on broad spectrum CBD. Cannabis is a complex plant, and one that's great for more than the properties of cannabidiol. Broad spectrum oils allow integration of terpenes, flavonoids, and other cannabinoids (minus THC) for an entourage effect.
If this means nothing to you, it didn't to me either originally – until I tried it. Think about the difference between taking a shot of pure ethanol and consuming a fine wine. Taste, smell, color, and overall plant qualities matter.
Moreover, their hemp oil is consistently extracted in the same facility, with the same process each time, regardless of the end product. No matter what you order, they can guarantee efficacy and purity. Everything they make is GMP-certified by the FDA.
Finally, this company uses advanced methods to ensure absorption. For their products that are directly absorbed through the skin, like salves and creams, they use fats as binding products. For those that have to go through digestion, like gummies and softgels, they emulsify their CBD to make them water-soluble. Best absorption = more bioavailability, every time.
The Customer Service
They have a money-back guarantee at the time of writing, Which is insane! I've never had to use this personally, because I've enjoyed all of the products. But they claim a 30-day money-back guarantee on every product, no questions asked.
Did I mention they have free shipping? I even read a review of a customer who had a shipping issue and didn't receive it on time. Joy Organics responded by direct shipping a new item. Pretty cool.
*Note – I did read this on their personal company website, so take it with a grain of salt
What I care about the most, however, is that they use products grown in Colorado, right down the street from their factory. This means minimal environmental impact with carbon-emissions in transport. And none of their products are animal-tested, further raising their positive impact on this earth.
Oh, and they're a family-founded company that supports vets. Joy is a real person, whose family owns and operates the company. Three of her brothers served in the military, so they offer discounts to vets and active service members.
In my experience, their customer service checks out. But what about the actual products? Do they deliver?
The Products
Based in Colorado, where lots of hemp is grown, Joy Organics is able to offer a wide-variety of products. Take a look below and see if you can find something you like.
Joy Organic CBD Oil Tinctures
Tinctures are like hemp concentrate. They're the strongest, most potent version of hemp oil, featuring high concentrations of cannabidiol and its associated flavonoids and Terpenes.
Since Joy Organics cbd oil tinctures uses broad-spectrum CBD oils, this includes terpenes, flavonoids, phytocannabinoids, and others, creating the ever-so-coveted entourage effect. The best way to take these bad-boys is underneath the tongue. Simple, easy, and over in a second.
As you put it under your tongue, the taste is clearly the most important part. Let's be real. My personal favorite is the lemon, but they also offer mint, orange, and plain flavors (in case you want to mix it in your tea or shakes). Yes, you read that right. You can even just put a few drops on your food and let the magic happen.
Each bottle contains 30ml of liquid, but Joy Organics offers multiple CBD concentrations – 250mg, 500mg, 1000 mg, and every 1500mg. Depending on your height, weight, conditions treated, or whatever else your specific needs, Joy Organics offers and option for you.
And just as a reminder, all of their tinctures are THC-free. Just the great benefits of CBD without any worry of a high.

CBD Salve
As an athlete, I need constant care on my joints. But I'm willing to bet you do too. Whether you're a regular gym-goer, dealing with bad posture, or just fighting the effects of aging, this CBD salve is for you.
It's the perfect way to quickly absorb the pain-fighting effects of CBD. Joy's CBD salve includes beeswax (for a lovely creamy feeling) and aromatic essential oils to immediately calm your senses.
After a hard day of training or simply living, let your joints take a break. Each ounce of salve contains 500mg – which is a ton of cannabidiol just waiting to interact with your inflamed muscles and joints. You'll feel the effects almost instantly.

CBD Softgels
Maybe you prefer to take your CBD like a little pill? After all, it is medicine, and way better for you than that pharmaceutical stuff the drug companies are trying to sell us.
Lots of cannabis companies are capitalizing on this fact. But the method Joy Organics uses to generate their products is top-of-the-line. First of all, they elect broad spectrum CBD – already adding extra benefits of phytocannabinoids, flavonoids, and terpenes, which have been scientifically proven to raise efficacy.
Not only that, but each softgel they create utilizes advanced, water-soluble nano emulsion technology. One of the biggest concerns about oral ingestion of CBD is its metabolism in the stomach. Their tactics take hydrophobic lipids and emulsify them (blend them, basically) into droplets about 25 nanometers in size.
These minute particles are now specifically organized for absorption in your stomach and intestine into the bloodstream, rather than just passing through like most products will do.
Finally – they've upped the ante. Joy Organics softgels come with 2 options with extra relief – melatonin and curcumin.

CBD Softgels with  Melatonin
Melatonin is a compound naturally produced in the human body. Our brains release melatonin around bedtime according to external signals that regulate our circadian rhythm, such as light, cooler temperatures, and more.
Unfortunately, modern technology and crazy weather throws our body out of whack. Exogenous melatonin has been shown to increase the amount and quality of sleep. Adding melatonin to the already sleep-enhancing effects of CBD is perfect for those looking to hit the hay early.

CBD Softgels with Curcumin
In the same vein, adding curcumin to CBD softgels enhances the anti-inflammatory benefits. Joy Organics – known to create all-natural, premium-grade products – knows how curcumin works for pain management and wellness.
You see, curcuminoids, compounds commonly found in turmeric, act on enzymes that cause swelling and inflammation. That's why everyone loves to add turmeric to everything.
Joy Organics, instead, has extracted the specific compounds to block pain and swelling associated with inflammation. Take these if you've got a particularly stressful and demanding lifestyle.

CBD Skin Care Line
Did you know your skin already contains cannabinoids? Within your epidermis, cannabinoid lipids reside, controlling temperature and homeostasis. Adding CBD allows these to flourish, like adding more employees to a very stressful project.
Joy Organics CBD skin care line connects with the natural compounds controlling the life cycle and regeneration of healthy skin cells. Their multiple offerings produce different results for all aspects of life.

Joy Organics CBD Day Cream
Add this cream to your morning routine. Now.
First of all, phytocannabinoid-rich CBD oil supports your skin as a naturally moisturizing topical aid. We already went over how CBD reduces redness and inflammation, and the addition of more omega-3's and 6's to your morning ritual only helps.
Joy Organic's almond, chamomile, and citrus oils combine for a show-stopping blend. After just a couple of weeks of regular application, terpenes, flavonoids, essential oils, and more revitalize your skin. That way, each morning you wake up ready to show off your natural beauty with Joy Organics' Day Cream.

CBD Night Cream
Taking CBD can help you sleep, and this night cream alleviates signs of the day's stressors on your skin. Joy Organic's CBD oil naturally contains good fats, like omega-3 and omega-6, to enhance your skin's ability to hydrate.
Put it on overnight, and you'll wake up feeling like a new human. They even add chamomile and lavender extract, reducing aging and redness while soothing you to sleep.

Eye Care Serum
Do you suffer from puffy eyes? Lack of sleep, high stress, allergies, and more create an unsightly look under your eye.
Joy's aloe vera and cucumber add a cooling, refreshing effect to the phytocannabinoids, and their lupine proteins and alfalfa seed extract multiply the eye-health benefits. Joy Organics of course goes the extra mile to ensure this exact formula has been dermatologist-tested and approved.

CBD Face Serum
Your face is the first thing people notice about you – whether you like it or not.  Joy Organic's CBD face serum brings all the aforementioned benefits of CBD to the extra-sensitive skin along your complexion.
Regular application of CBD calms inflammation and redness, and Joy's cream adds rose hip extract for hydration and milk thistle for softness. The citrus chamomile essential oils add an uplifting yet calming aroma to de-stress your life inside and out.

Vape Pen with Cartridge
Vape pens are the fastest-acting form of CBD available. Joy Organics offers a small, discreet rechargeable vaporizer, complete with 450 mg of CBD oil. Depending on how big your draw, that amounts to around 200-300 puffs per serving.
I don't know about you, but it's hard for me to focus when stress and anxiety strikes. While there are pharmaceutical interventions, those come with dangerous side effects and addictive qualities. Joy Organics CBD doesn't.
Personally, I reach for the sweet citrus flavor of Joy Organics CBD vapes in those moments, and I'm immediately struck with calm. Their vape pen delivers atomized CBD right in to your system with each inhale, creating fast relief from whatever symptoms you might have.

CBD Gummies
I don't know about you, but there's nothing more tempting than a gummy vitamin. Somehow they make those things so delicious that it's hard to stop. Joy Organics CBD Gummies are no different in that regard. They combine all organic flavors of apple juice, agave, coconut oil, and stevia to recreate that same appetizing flavor of childhood.
Except, these contain the most bioavailable edible CBD on the market.Each gummy in a container of Joy Organics contains 20mg of CBD each. By using coconut oil, their gummies help your body absorb each mg of CBD for maximal potency.
Even more, they combine CBD isolate, the maximum effective dose, with phytocannabinoid-rich hemp extract. This method allows you to get the most out of the cannabidiol itself while recreating the entourage effect of the entire plant.

CBD Energy Drink
Joy Organics CBD Energy Drink is a natural form of your morning coffee, pre-workout, or favorite energy drink. With 75 mg of caffeine, their packets are just the powderized versions that you can mix with water or drink of choice.
Personally, I chose a mix of water and Gatorade. But I'm a little over the top. It tastes great on it's own – with a natural berry flavor – but it was just a little too sweet for me in plain water.
With 12.5 mg of CBD per packet, you're getting the exact same benefits of all the other products. But what really amazed me about the energy drink in particular was everything else. Some of the few (not all) benefits of the non-CBD ingredients include:
Arginine – stimulates blood flow to raise energy. Also regulates the mTOR signaling pathway to build muscle
B vitamins – for energy. B vitamins are key metabolic regulators for energy production
Beta alanine – buffers lactic acid out of muscle, helping you train longer
Bromelain – a compound found naturally in pineapple that fights stress-induced inflammation
BCAA's – leucine, isoleucine, and valine contribute to energy production and protein synthesis
Glutamine – known to help post-workout recovery and bring energy to your muscles
Niacin – increases blood flow by opening up your blood vessels
Potassium – a key electrolyte for nervous system health, helping you think clearly and react faster
Theanine – stimulates a calm, controlled focus so you can feel energized without jitters
And so much more. Plus, there's already the anti-inflammatory, pain-fighting, general health benefits of CBD. Win-win.

CBD Pet Products
But what about Fido?
My dog (not named Fido) actually suffers from epilepsy. While he takes veterinary-prescribed medication, it costs more than a car payment each month. I've discovered a consistent dose of Joy Organics CBD tinctures in his food (about 8 drops twice daily for a dog his size) helps calm the over-excitedness in his nervous system. But don't just take my word for it.
Tons of scientific research has been done on the positive effects of cannabidiol in animals. This one talks specifically about counteracting seizures. But others cite benefits against pet anxiety, arthritis, and even cancer.
Joy Organics provides two different options for your pet – dog treats and tinctures

Dog Treats
These are obviously designed for, well, a dog. If you have another animal as a pet, maybe try the tinctures or at least consult with a vet. Each treat contains 2mg of CBD, with 30 treats in a bag. They've all been formulated by a vet, but are backed with the same quality assurance of Joy's human products.
Your dog will probably love the bacon, beef liver, and sweet potato flavor and ask for more. Be sure to consult with a vet about how much to actually give them as dosages will depend on how big the dog is, the age and breed etc.

Tinctures
The pet tinctures are similar to their human line – more potent and only require a few drops for effect – but obviously formulated for animals. No, they don't contain THC (just like everything else Joy makes), so you don't have to worry about that.
They also come in 250, 500, 1000, or 1500mg options, so work with your pet's vet to determine the proper dosage for their size, age, and condition.

 Pros & Cons                 
Okay, now onto the good stuff. Every product has its upsides and downsides, and I'd be remiss not to discuss them. Let's start with a quick overview of the good news first.
Pros:
1. Tons of products
All you have to do is look up and count the sections to understand this benefit. Joy Organics makes a wide-array of products for you, your body, and your pets. And they're all from the same factory, so you know what you're getting every time.
 2. Broad-spectrum CBD
Having used lots of CBD products, I think CBD isolate is on it's way out. The broad-spectrum stuff really does provide an enhanced effect.
 3. Never tested on Animals
If you can make a great product and save the animals, that's a pro in my book.
2. Highly bioavailable
Seriously, you'd be surprised how many supplements you take are just being flushed through your body. They're nothing more than just a marketing ploy and a waste of money. Companies (like Joy Organics) that invest in ways to get your body to absorb these nutrients are the way to go. Make sure you do your research on any supplement or CBD company before buying.
3. Options for pet care
As a dog-owner, especially to a dog whose life is made better by CBD, this is a huge plus.
4. Money Back Guarantee
Who doesn't love a money-back guarantee? If you don't like it, send it back. No harm done.
Cons:
1. Pricing
This one is a little tough. You're going to get what you pay for, so some might argue that the price is worth it. After all, you could spend less money on something that's just being flushed right through you. It's a bit on the higher end for my taste, but at least you know you're paying for quality.
2. No THC, if you're looking for that
For many, this fits underneath "pros". For me, however, I like a little THC, but that's because I live in a state where it's legal. Research has shown THC and CBD mixes have stronger health benefits in some cases. Unfortunately, the government hasn't exactly come around to that yet.
3. Only one retail location
Say you want to try a free sample or talk to a real person about the product. You'd have to get to Colorado, as they only have one retail location. Rumor has it they're opening one in Austin, TX soon. But if you don't live in either of those places, you just have to get it shipped and trust you like it (but don't forget about the money-back guarantee).
Why CBD in the first place?
CBD, scientifically known as cannabidiol, is a compound in cannabis. Yes, the same cannabis that gets you high. No, not the same compound that gets you high – that's THC. Most CBD is extracted from a version of cannabis that contains little to no THC, which is hemp. By law, hemp must feature less than 0.3% of THC in the entire plant.
CBD has stepped in to the holistic health market as a leading compound to various conditions. A few of those include:
Anxiety and depression treatment
Recovery from exercise
Nervous system optimization
So if you're a human who sleeps and has skin, you can already benefit from CBD. It's even likely that a few more of the above apply. But we're here to talk about Joy Organics specifically, not just CBD.
Conclusion 
If you're not taking some form of CBD already, let me just review a few of the health benefits – anti-inflammatory, anti-anxiety, improves mood, weight management, sleep health, revitalizes skin, counteracts pain, good for your pets… I could go on.
Chances are you could use it for one of those categories.
If you're already using it, hat's off. In my experience, it's one of the most versatile plant-based holistic medicines out there. The quality, consistency, and customer service of Joy Organics makes them a great brand to work with. It's also fantastic that they have such a variety of offerings. And the stuff actually works.
So regardless of which of the above applies to you, why not give Joy Organics a try? The worst that happens? You get your money back and have a cool story to tell. The best? It might just change your health.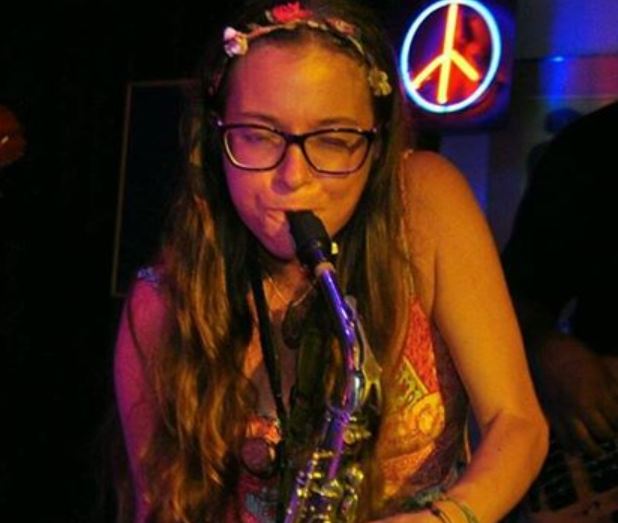 Karen Asprey is a CBD writer and enthusiast who  has made it her one woman mission to break down the taboo of cannabis, and make it more accessible to those who can benefit from it.