CBD Vape Pen from Joy Organics Review
Have you been thinking of getting into CBD products, but you're not sure where you should dive in? Maybe you've been considering CBD vape panes for the ease of use and pocket-sized convenience? If you've been searching for a CBD product that finally sounds right, this may be the review for you!
We didn't just try any CBD vape pen – we tried one from Joy Organics. A brand that helps set the standard for the entire cannabidiol industry, Joy Organics provides a fully verified THC-free hemp extract vape pen that's made with only the most premium of hemp.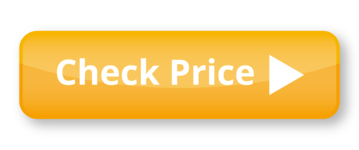 Each cartridge contains 500mg of THC-free hemp extract, with the overall package including one rechargeable vape pen as well. This makes it easy to just purchase cartridges going forward once you've already bought one vape pen.
The flavor we got to try was Lite Citrus Breeze, and it tasted how you might expect from such a name; refreshingly citrus, a combination of maybe oranges and lemons for a clean and bright flavor. The natural ingredients used for the vape oil formula came through in each draw.
Benefits of CBD Vape Pens
The reason vaporizers are becoming steadily more popular is that people realize how effective they truly are. With the highest bioavailability next to tinctures, inhalation is one of the easiest ways to get your daily serving of CBD. In fact, it can work in tangent or combination with a tincture for amplified benefits.
Joy Organics strives to keep their vape pens as simple as possible – no difficult buttons and confusing interfaces, no fillers or additives in their formula. Their broad-spectrum oil is made using only MCT coconut oil and terpenes from plants and fruits to bring out the exquisite flavor.
The terpenes hinting at citrus flavors combines well with the cannabinoids and terpenes extracted from hemp, providing a variety of medicinal properties as well as general wellness.
The best part about the unique Joy Organics vape oil formula is that they don't use vegetable glycerin or cut it with any other additives. Instead, you're given the bare ingredients right in the cartridge: phytocannabinoid-rich hemp extract, organic MCT oil, and terpenes from plants and fruits.
Another benefit to using CBD vape pens is how fast they take effect. Inhalation allows for the effects to be felt almost immediately; simply draw in a breath and hold for 5 to 10 seconds. The ease of use in the vape pen means there are no buttons – it was a new experience getting to simply place lips on the rounded end and start inhaling.
In addition to being safe and effective, the CBD vape oil from Joy Organics came out to about $1 per serving, if not a little less. This makes vaping an effective and affordable way to experience your daily serving of CBD. THC-free, that's utter relaxation without the high!
Pros
Exquisite citrus notes in the vape oil shines through with each draw from the pen
Immediate effectiveness is intense and refreshing, lasting longer than you may expect though still requiring multiple sessions throughout the day
Free shipping for all US orders made the price for this deal even better
500mg hemp extract in 1ml cartridge means a 5-10 second draw is all you need to start feeling effects
There are approximately 200 to 300 puffs on each cartridge depending on how hard you draw
Easy to track the lab results of each product batch from Joy Organics directly on their web platform
Cons
Many are still on the fence as to the long-term effects there may be to vaping, though studies have already come back to report the overwhelming level of safety higher that vaping is compared to smoking
Shipping took a day longer than expected, but keep in mind that I only used the free shipping option that Joy Organics is kind enough to provide!
While it has immediate effectiveness, vaping also means the efficacy is likely to wear off the fastest
Some may not like the citrus flavor, and Joy Organics has a limited amount of vape flavors for now
Conclusion
Don't let hesitation stop you from trying a CBD product that's going to be effective for your symptoms. Not only does Joy Organics CBD vape pens help promote general wellness, but they help relieve different symptoms in different people, like anxiety, pain, inflammation, and much more.
If you've been putting off trying a CBD product until now, this is your sign – try the CBD vape pen from Joy Organics today.