Point Pets Hemp Hip And Joint Chews for Dogs Review
Do you have an older dog that suffers from hip and joint pain? Are you struggling to find a medicine that will help with your dog's ailments? Many pet owners struggle to find the right medicine for their older pets, so don't feel alone. But is there a product out there that can solve your problem?
Some pet owners are now opting for hemp medicines. This is because hemp is an organic medicine that doesn't cause any side effects. There are many hemp medicine variations on the market such as creams, oils and powders. But the best hemp medicine, especially for older dogs, is hemp chews.
If you're looking for a premium product for your older dog, opt for Point Pet hemp hip and joint chews. The Point Pet brand knows the importance of providing healthy medication for pets that are older and more sensitive to pharmaceuticals.
About the Product
The Point Pet chews come in an easy to open 315g container with 90 duck flavored chews inside. Point Pet chews are round and dark green in color due to the hemp extract & powder. There are no unnatural colorants in the product that can harm your pet.
Point Pet bite-sized hemp snacks are easy for your dog to chew which makes it ideal if your pet has sensitive teeth and gums. The chews are small so your dog won't struggle to consume the hemp snack but you can break it up into even smaller pieces for your pet to eat if needed.
The Point Pet hemp hip and joint chews are safe to administer to smaller pets because the product has low counts of hemp extract. The hemp extract and powder doesn't contain any psychoactive properties so it won't cause your pet any discomfort.
Point Pet knows the importance of making a premium brand consumers can trust to benefit their canines. That's why the company only uses the compounds in the hemp that are beneficial to your dog.
Where is the Hemp Grown?
The hemp plants are grown in a controlled and certified environment. The hemp extract and powder used in the Pet Point chews are 100% organic & free from toxins.
The Point Pet Hemp hip and joint chews were manufactured in the USA in a regulated manufacturing facility.
What Ingredients Will the Chews Contain?
Each chew contains the following natural ingredients:
Organic hemp powder
Glucosamine HCL
MSM (Methylsulfonylmethane)
Chondroitin sulfate
Organic hempseed oil
Vitamin C and E
Yucca schidigera (plant)
Flaxseed meal
Sunflower lecithin
Other ingredients such as palm fruit oil and natural duck flavoring are used to make the chews more enjoyable for your dog to eat.
Conditions Point Pet Hemp Chews are Best For
Although the brand states that the product is for hip and joint use, the Pet Point chews can be used for other ailments too. Each ingredient combats different ailments such as gastrointestinal diseases, arthritis and muscle swelling.
The flaxseed meal and hemp extract contain amino fatty acids that reduce swelling on the ligaments & organs. The chews will improve your dog's mobility as they're typically used for joint pain.
Pet Point hemp chews can also improve your dog's mood as the product contains many calming properties that fight depression, anxiety and insomnia.
Pros
100% organic
Flavorful
Safe for smaller dogs
No added allergens
Contains anti-inflammatory properties
No added unnatural colorants
Cons
May cause diarrhea
Doesn't work for certain dog breeds
Some dogs don't like the taste
Not a vegan product
Final Thoughts
It's difficult to treat older pets especially because pain in the joints can cause them to be aggressive and depressed. They may not want to eat anything. But because the Pet Point hemp chews are duck flavored it may be easier for you to administer doses because your dog will find them enticing.
The chews will reduce the swelling in your pet's joints which will aid in healing his or her pain and discomfort. This will also improve your dog's mood and over time general health may also improve.
Give your dog a Pet Point hemp chew daily so you can help your old pooch feel young and vibrant again.
https://greathemp.net/wp-content/uploads/2019/09/Mighty-Pets-Hemp-Treats-1.jpg
773
935
KunLehane
https://greathemp.net/wp-content/uploads/2019/07/Great-Hemp-Logo.jpg
KunLehane
2019-09-17 15:44:27
2019-09-18 14:12:11
Mighty Petz Max Hemp Calming Treats Review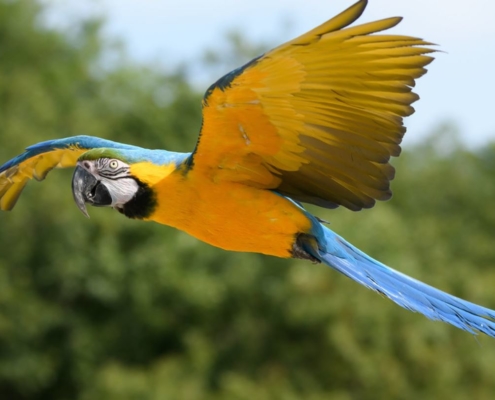 https://greathemp.net/wp-content/uploads/2019/09/CBD-For-Birds.jpg
812
1406
KunLehane
https://greathemp.net/wp-content/uploads/2019/07/Great-Hemp-Logo.jpg
KunLehane
2019-09-13 06:58:26
2019-09-13 07:12:30
CBD For Birds - Benefits, Uses & Best Product
Nigel Ford is a professional writer and cannabis enthusiast who has been covering the legalization of marijuana and CBD for several years.
Nigel Ford battled a life-threatening drug addiction during his younger years, and natural compounds like CBD quite literally helped to steer him on the path to recovery. Nowadays, he is passionately dedicated to spreading the word about natural medicines like marijuana, as well as yoga, meditation, and naturopathy.